Here is a little quick and dirty tutorial on how to make an Executioner Plasma Cannon for a Leman Russ turret.
Materials Needed: 040 (1mm) plasticard, wire (floral wire, etc), Super glue, plastic glue. Superglue hint - moisture will make it set faster.
Please familiarize yourself with
Plasticard 101
and
Tutorial 1 - Leman Russ Turrets
.
Start with drawing a box on your plasitcard 40mm wide by 40mm long. mark two sides at 8mm, 20mm, and 28mm.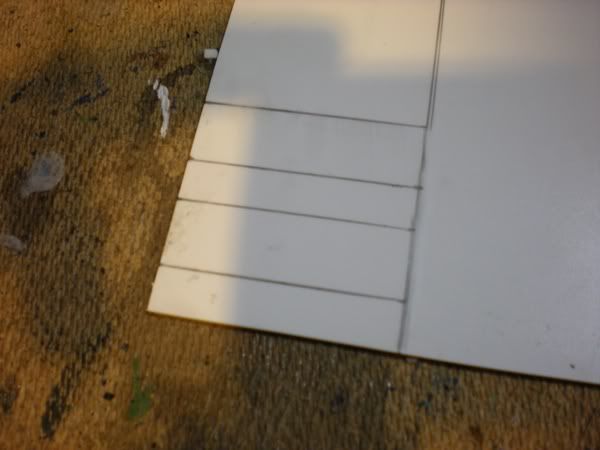 Cut out the box, but only score the other lines, don't snap them. Don't worry if it comes apart, just glue it carefully together.
Carefully fold the box along the score marks.
Glue it together. Make sure to glue the other egdes as well. Stand it up to dry, and try to keep it square.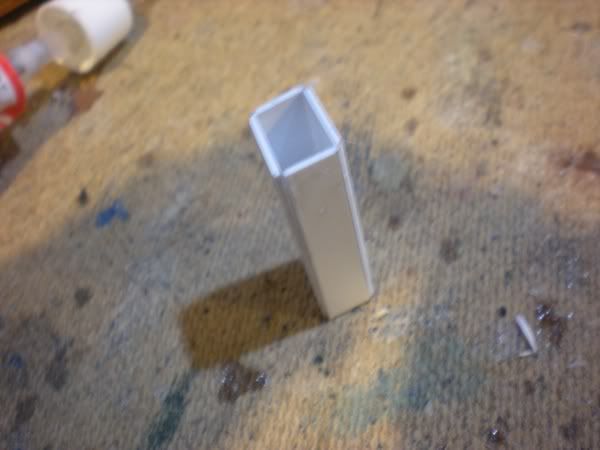 once it is dry, mark it at 13mm and again at 25mm. Superglue your wire at the 13mm mark. Once it has set, carefully wrap the wire around the box until you reach the 30mm mark. If the box is wobbly, it isn't dry enough leave it alone for a while and come back to it later. Another trick is to use strips of plasticard (not glued) on the inside to support it while you wrap.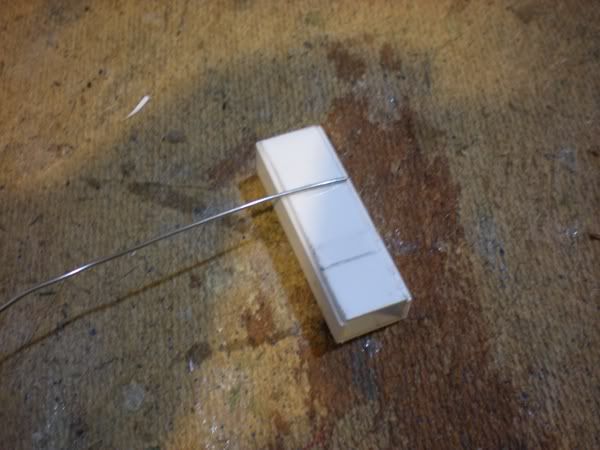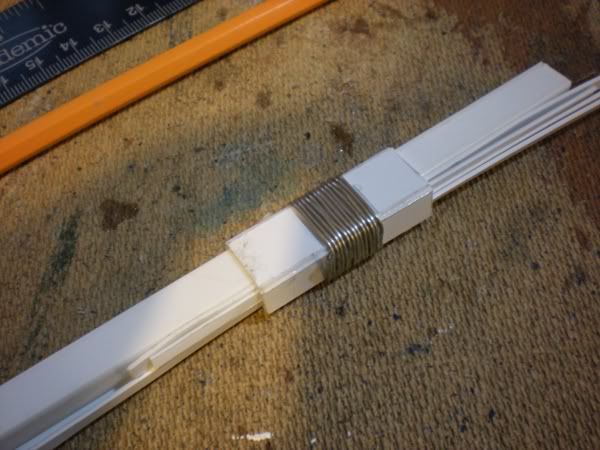 Cut two strips of plasticard, 1 10mm wide by 50mm, 1 5mm by 50mm. Mark them at 10mm, 25mm, and 35mm. Cut them up.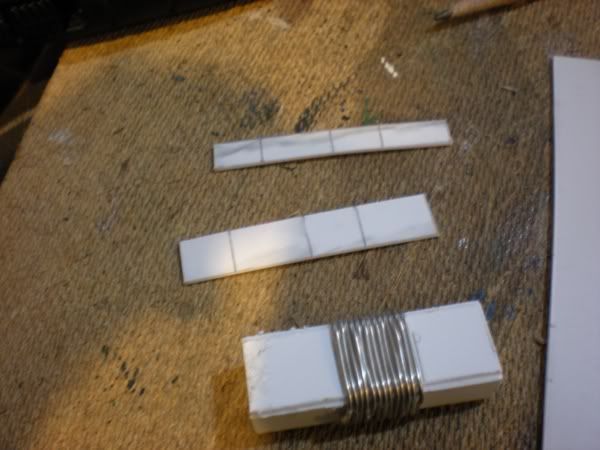 Glue the wide pieces to front of the gun, just in front of the wire. The smaller goes just behind the wire. You may have to notch the smaller pieces to get them around the wire.
Cut a strip 5mm wide by 30mm long. mark it at 10mm, 15mm, and 25mm. Score it and fold it.
glue it inside the gun on the short end.
Cut a strip 5mm wide by 34mm. Cut it into pieces (2) 10mm, (2) 7mm. Nip 2 corners on each piece. See pic.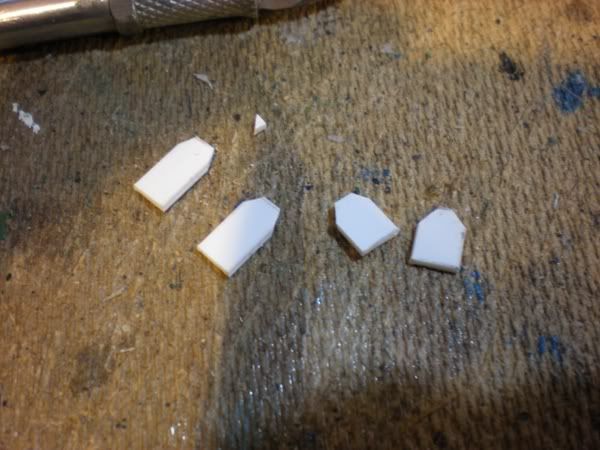 Glue them to the sides of the gun.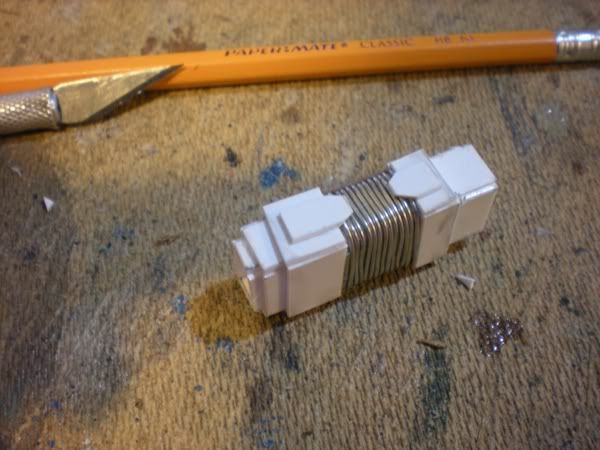 it's rough, and could use a little beveling and green stuff. But there it is. A plasma cannon.