Title: My 59 CJ-3B
Description: TRANS-MODEL... Build ,,,
HOGHEAD - May 5, 2011 02:52 AM (GMT)
Well let me start by saying Im going to marry a 3b body to a 74 Cj -5 frame,, Its going to look as close to stock as possiable ,, This jeep is my inspiration,,
I bought a Nice grille from owner of this Jeep,,,From Frank Maurer
My Jeep body was bought from Sean Downey ,,,
This is as radical as Im going to get with the 3b,,
It will be powred by a fresh 1981 AMC 360 out of a Cherokee.. Ill use the running gear from the 74 CJ ,, Frame, 3 speed, dana 20 tranfer, dana 30 front differental & a dana 44 in the rear with 373 gears,, With a 4inch lift on it ,,, With 11" drums for now,,The body has been stretched 4 ins to match the wheel base on the 74 CJ-5,,, I will run 15 X 12.50 X 33s,,
HOGHEAD - May 5, 2011 03:13 AM (GMT)
HOGHEAD - May 5, 2011 03:37 AM (GMT)
HOGHEAD - January 20, 2012 01:18 AM (GMT)
the 1974 Frame for my 59 3B... You cant see here butt under the frame as it goes across the rear axle it needs some repair,, Seems it rust out at the frame,,, rubber bumpers for the rear axle... Ill send more in the spring on that repair,,
Ive been collecting stuff for this build for some time,,
This is the tailgate sit-up Im planing on doing to her..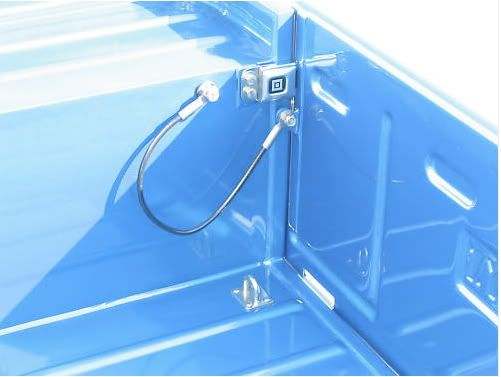 even have this for the dash on the days the AMC needs help turning over,,
Jax - January 20, 2012 09:23 PM (GMT)
HOGHEAD
You have some good ideas for your build. I've always believed
in thinking outside the box to adapt for new & functional ideas.
The tailgate set-up your planing on doing is a great innovation.

Jax B)
johnstonjeep - January 20, 2012 11:29 PM (GMT)
Wow, I like your ideas a lot. I agree with Jax that tail gate setup is sweet! Also I always thought the 12.50's look great on little Willys

Good luck with your build.
HOGHEAD - January 21, 2012 01:16 AM (GMT)
Thanks guys,,, I have built it 3 times in my head,, This spring its going to go togeather,,

Im looking for a set of seat belts with AMC or JEEP on them for the tailgate,, Found a NOS set on e-bay went for $250 a set ,, just a little to salty for me..
HOGHEAD - February 9, 2012 10:40 PM (GMT)
Ive got a few pictures of my plans,,,
Im using a Dana 20 Tranfer case & this is the sit-up Im going to use,,,
It will look like the stock 3b on the inside also,,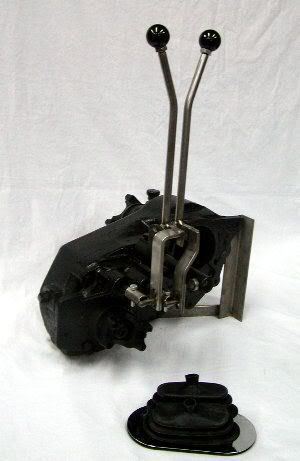 The psrking lights on the front will be the stock benzels with the chrome ring & since Ill be driving it as a daily driver I need a blinker,, Just found this on the Net,,
This one is a CJ-5 but I have a few gussets for the roll cage Ill use a smaller one for this,, With my Winch in place you'd be hard pressed to see the blinkers if they were in the stock benzels,,, And plus it will stiffen my fenders too,, Ive got the same replacement kit for the headlights They will be brighter than sealed beams...
63owner - February 11, 2012 03:44 PM (GMT)
Hoghead,
If you don't have a use for that gas filler and it's in good enough shape to be reused, I'd like to talk with you about it for a project I'm working on. Or if anyone else has one sitting around?
Bob
HOGHEAD - February 11, 2012 04:24 PM (GMT)
Sorry its gone on E-bay,,,, It was ruff,, I had thought about putting it on the other side & a tank under the passanger sit ,, Butt Im using the tool box for stoage,,,& a 22 gal tank in the back,,, Again Sorry ,,,
63owner - February 11, 2012 10:16 PM (GMT)
No problem Hoghead. I'm in no hurry for one....yet. It'll probably be the end of the summer before I need it and one should turn up somewhere by then.
Thanks
HOGHEAD - March 26, 2012 08:33 PM (GMT)
Picked this off E-Bay for the 3b I need to be able to take out a couple bolts or screws & work on whats behind the dash ,,, Got a couple 2 inch holes to drill in it rattle can it Gloss Black & use it as a removable dash to work on anything behind the dash,,,, Ill post a finished picture when I get it done,,,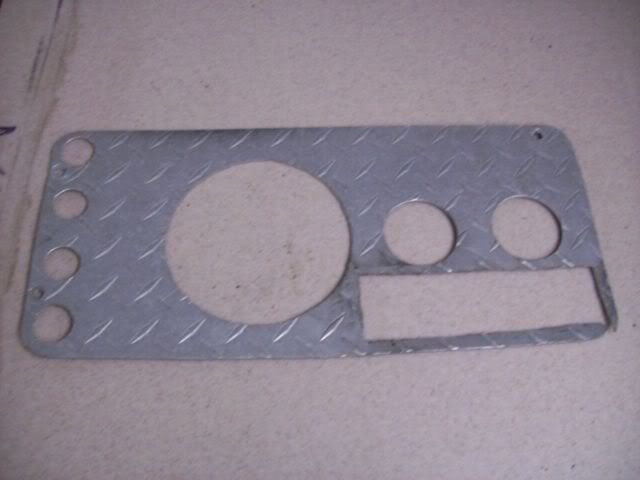 HOGHEAD - May 30, 2012 01:42 AM (GMT)
Was looking for something else & found these,, Custom made windsheild hold downs,,, only draw back is they dont match the holes for the old so Ill have to drill new,,, Made of stainless steel,,,
And Im looking for a set of these,, NOT brand new butt something you toosed over in the corner,,, I can sand blast them & paint them flat black for my tailgate ,,,
Jax - May 30, 2012 04:22 AM (GMT)
Great ideas,
Keep it going Hoghead.
You have some great ideas & adaptions.
Always Thinking ,an inspiring innovator for us all!! :D

Jax B)
HOGHEAD - August 11, 2012 10:27 PM (GMT)
Did some shopping on Cragslist today ,,I needed a nice front bumper kinda sporty & will hold my winch,, Little bit of clean-up ,Prime & gloss Black.. Got a new fairlead for it & the Ramsey will fit right in it , Made of 3/16 steel & the plate for the winch mount is 1/4 inch ,,, Price was right ,,, With so much other fabrocation on this project It felt good to let someone else fab this,, Ill fab up mu own roll cage and at the same time add some 2'' tube on this to finish it off & protect the grill from the four legged critters that feed in my yard...& step out on the wife in her Cherokee,,,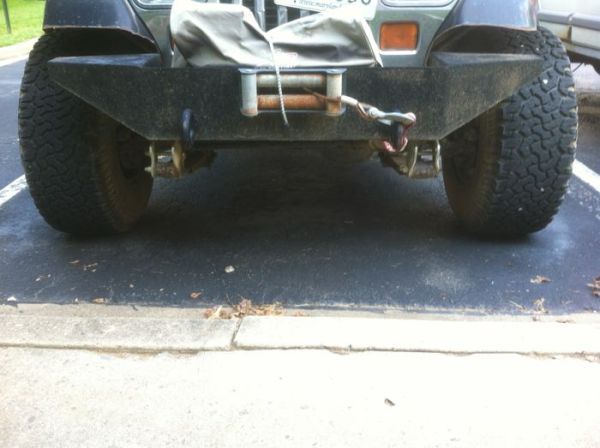 New fairlead
HOGHEAD - August 12, 2012 12:52 AM (GMT)
Got this to mount on the top of the hard top as a 3rd brake light,,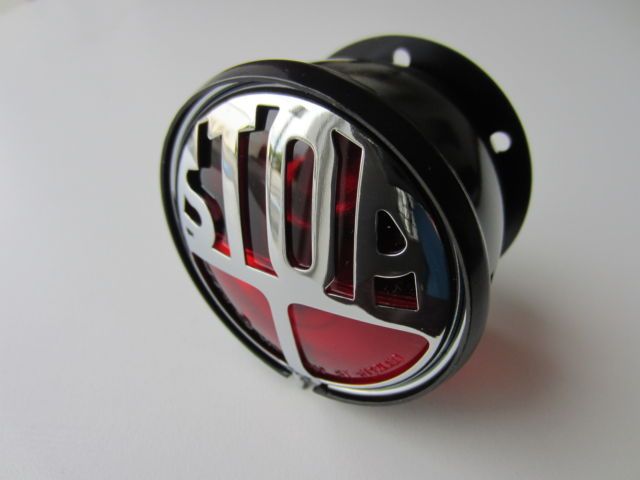 These are the Brake lights Im using..
mounting them on this ..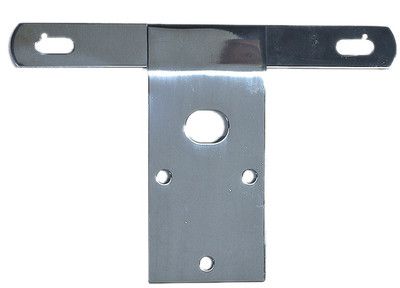 And these are for every day The blue dots are for shows,,,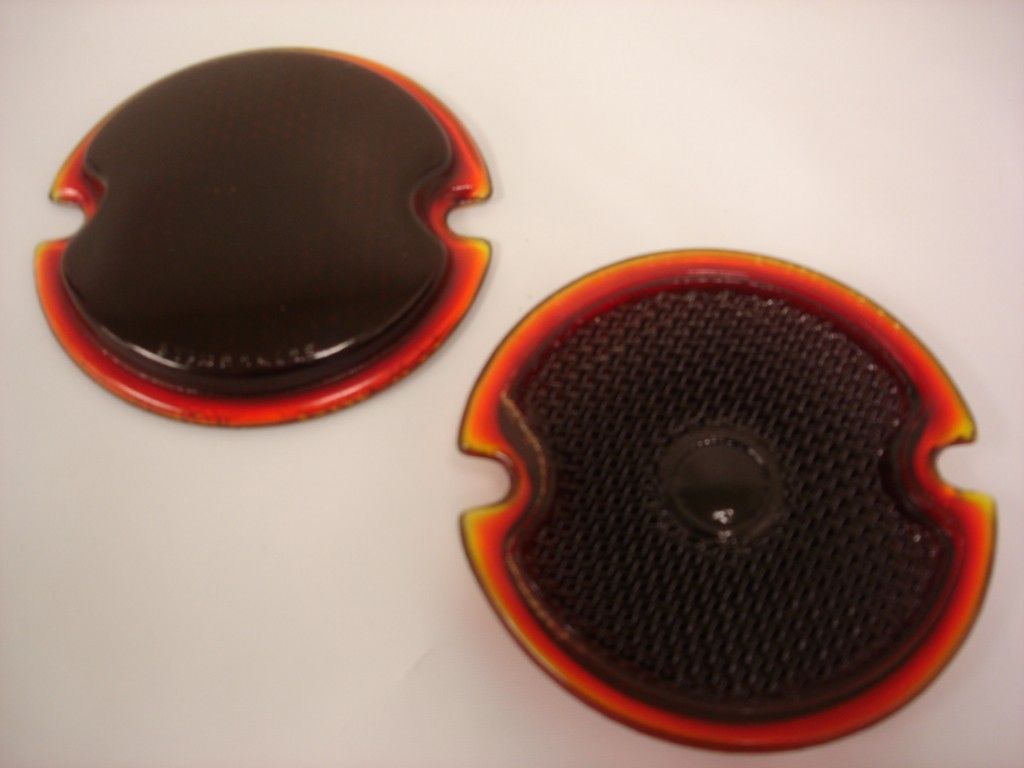 Don - August 12, 2012 01:12 AM (GMT)
HOGHEAD - August 12, 2012 03:09 PM (GMT)
Thanks Don ,,, Still working on the frame & a turn table (rowtisory sp?) for the body ,,, Work has been slowing me down latly ,,Sure wish Id hit Power Ball,,,
:angry: :(
Rus Curtis - August 12, 2012 05:02 PM (GMT)
Hoghead,
I really like the idea of a third light mounted high! Good idea!
HOGHEAD - August 12, 2012 10:40 PM (GMT)
Yeah Rus,,, I'm planing on cutting down (if it needs) my top that was on my CJ-5 for winter use,, & I have always wanted suicide doors on it even when it was on the CJ-5 & these stop lights are repos of old timey ones,, Figured that would finish out the winter top,, & just run a bikini top in the warm months.... ;)
HOGHEAD - September 30, 2012 04:40 PM (GMT)
These are the wheels Im using on my 3b ..
With these tires..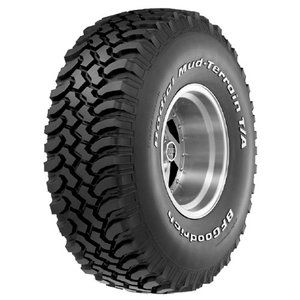 HOGHEAD - March 12, 2013 07:20 PM (GMT)
Found this on Cragslist for my 3B picked it & 2 nice low back seats up for $100,, the low backs go in my 64 Cj-5... Butt the back seat goes in the 3b,,,
Front seats are Leon Rosser THINK JEEP ..With THINK JEEP embossed on them.. Ill add a picture when I get them installed..