Title: Creative Company Listings
Description: All Companies Please Read
RitchieSteven - September 2, 2005 02:59 AM (GMT)
Hey guys, we're in the mist of reworking the Creative Companies page and with that we're trying to have a much better/updated directory of creative companies. Please post below if you are an active company, with your name, e-mail, website link and a brief description. Thanks!

-------------------------------

Flip Creative Company
flipbros@hotmail.com
No Website
Here at the Flip Creative Company, the team of Ritchie Steven and PJ Flip work together to create high quility posters, banners, web design and both Quicktime and WMP Trailers for any projects you might have on the horizon.
Sureshot - September 2, 2005 05:30 AM (GMT)
Creative co: PixelPunk
e-mail: jpthompsonuk@yahoo.co.uk

I'll send some blurb later
ninjalibrarian - September 2, 2005 02:22 PM (GMT)
No longer in the creative business.
DonovanDaniels - September 11, 2005 09:58 PM (GMT)
Creative Company Name: Future Inc.
Email: biggdaddy_14@yahoo.com
AIM: LygerMark15
Examples:
http://www.uwa-wrestling.net
-
http://www.geocities.com/tnindyzone/index.html
MrCharisma - October 9, 2005 03:53 PM (GMT)
Creative Company Name:
That Creative Company
Email:
Magrot_greatone@hotmail.com
http://xthost.info/MrCharisma/
Australian based company which plans to shape up with the big boys in Hollywood. Specialities lay in banners, posters, magazine covers and photo hunter although the odd website. Will do anything for a quick buck... and I did say buck
kylaar - October 10, 2005 01:16 AM (GMT)
Might as well list here too.
Union Creative. Check out our offices in th Town Square. It's Office 4, found in the bottom right hand area.
Website.
PM me for any help.
zerosignal - January 6, 2006 05:32 AM (GMT)
new creative, just getting ready to set up shop in town.
Currently working with Creative Threat/FSKessler... you've seen the
cthulhu poster
, you want the cthulhu poster...now you can HAVE the creative behind it.
http://www.zerosignal.net/
if its not zerosignal... you're missing out.
Daniel Thomas - March 23, 2006 11:33 PM (GMT)
TriStar Productions
website:
http://tristar.daniel-thomas.com/?id=creative
email: webmaster@prowrestlinggames.com
For all your website and poster needs.
jessieomer - April 3, 2006 01:40 AM (GMT)
Sorry no longer in the creative industry.
DominatinMvp - April 22, 2006 08:32 PM (GMT)
DomMvp Creative
email: dominatinmvp@gmail.com
Posters and websites. Most recent poster is the Fahrenheit 451 release poster. Check out the ad on the main board.

B)
Cassy - July 16, 2006 07:15 AM (GMT)
trax - August 3, 2006 09:46 AM (GMT)
Trax Star Art

freakoffaleash666@hotmail.com

Brand new :) Just doing posters and banners now
Will get a website at a later date
Toran - October 30, 2006 05:40 AM (GMT)
Cybernetic Productions
E-mail: cybernetic2007@hotmail.com
I will be adding a MySpace and Website soon. So don't worry.

I will provide posters (or the author can) and i will provide a cast and see if the accept for the cast.
Mac - December 13, 2006 07:56 AM (GMT)
Mac
COMPANY: Firestarter Creative

Send me a PM on the board. Right now, I only do posters. I'm cheap.


I've done creative for TV shows like Atlantis, Gone Bush, and Conversations, not to mention for the films Avalon, The Originals, the Fourth Wall, A Gathering Of Not So Happy People, and Superman 2.

HIRE ME!!
Carrifel - January 23, 2007 01:27 AM (GMT)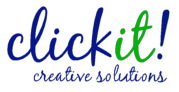 website
: should be up soon
email: carrifel@gmail.com
Everything.
EmeraldPictures - January 23, 2007 03:52 PM (GMT)
Emerald Creative
Email: Chris_Harris06@yahoo.com

Will do banners or posters.

-Chris


captainsammitch - February 5, 2007 11:02 PM (GMT)
Sammitch Studios Creative Media, Ltd.

We are proud to offer a wide range of creative visual media services including image retouching, CGI stills, posters, and even animations. Through our subsidiary, Frodo's Finger Studios, we are also proud to offer something that is hard to find anywhere else in HTG Hollywood - music for your project. For details, consult our homepage, email or message me.
Random_FX - April 28, 2007 01:01 PM (GMT)
Random Art Media
Contact either through PM or lapmylovepump@hotmail.com
I make both banners and posters. All prices are unfixed and negotiable. What makes me different from the rest? Well, I specialize in altering the hair and eye colour of characters. So if your leading man or lady needs to be blond not brunette or vice versa, then I'm your man!
Here's evidence of my work: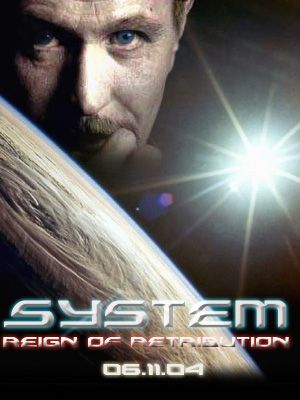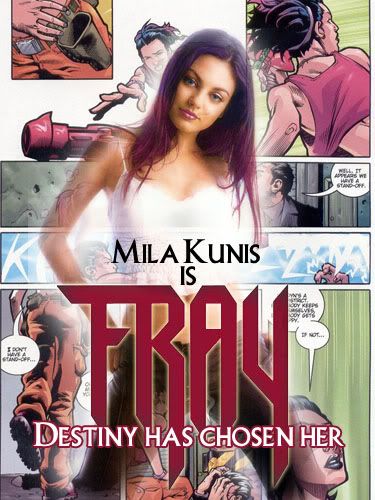 Civok - January 12, 2008 10:32 PM (GMT)
Civok Arts
E-Mail: FFranjkovic@aol.com
ICQ: 338-633-324
or contact me via PM
Here are some examples of artworks I made for the German browsergame "Cinegame":
Posters:
>>CLICK<<
Banners:
>>CLICK<<
Trailers:
Punisher : Warzone - Trailer 1
Punisher : Warzone - Trailer 2
Sommerberg - Trailer
The Unknown Man 2 - Trailer
Hitman - Teaser
Teufel - January 15, 2008 03:17 AM (GMT)
Great posters, and I especially like the Hitman trailer. :lol: