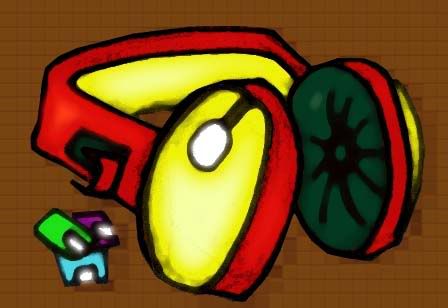 Media Used: Photoshop7, Paper&Pencils.
Time: 6hrs
Im definetley getting the hang of it!
This was an old consept pic for that one video game, I posted stuff about on the old form. Basically the charachter was supposed to pick them up in an action sequence that we never had the time to make due to deadline. Anyways..