hi all,
Like a lot of us here, I have not that much time to paint minis and game, so i've been messing about with a way to paint my Space Wolves in less time than I would normally devote. I've managed to squish it down to about 2 hours for this result: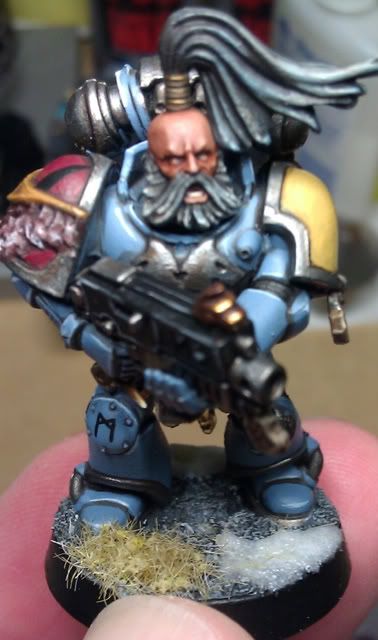 Taking into account I was picking my way though the process, so I may be able to expedite it even more now :)
I'll put some more pictures up as and when I complete more.
C+C welcome!