Unfortunately the Cygor will have to be put on hold.
It's been a while since I updated the plog and that's because the client has not responded to my email updates. Hopefully I will be able to post updates soon but you never know. Having said that, even if the client backs out, which I'm hoping he won't, I will still finish it. It will simply take a back seat as I have other priorities...
...Such as, Dark Elves! As it's now radio silence with the Cygor client I am able to bring forward a new project to paint 20 Corsairs and 10 Shades. The new client is adament on just a tabletop standard, and not bothered about the colours; he just wants them done as soon as possible.
Simple really...
Here are the first few stages of some Corsairs: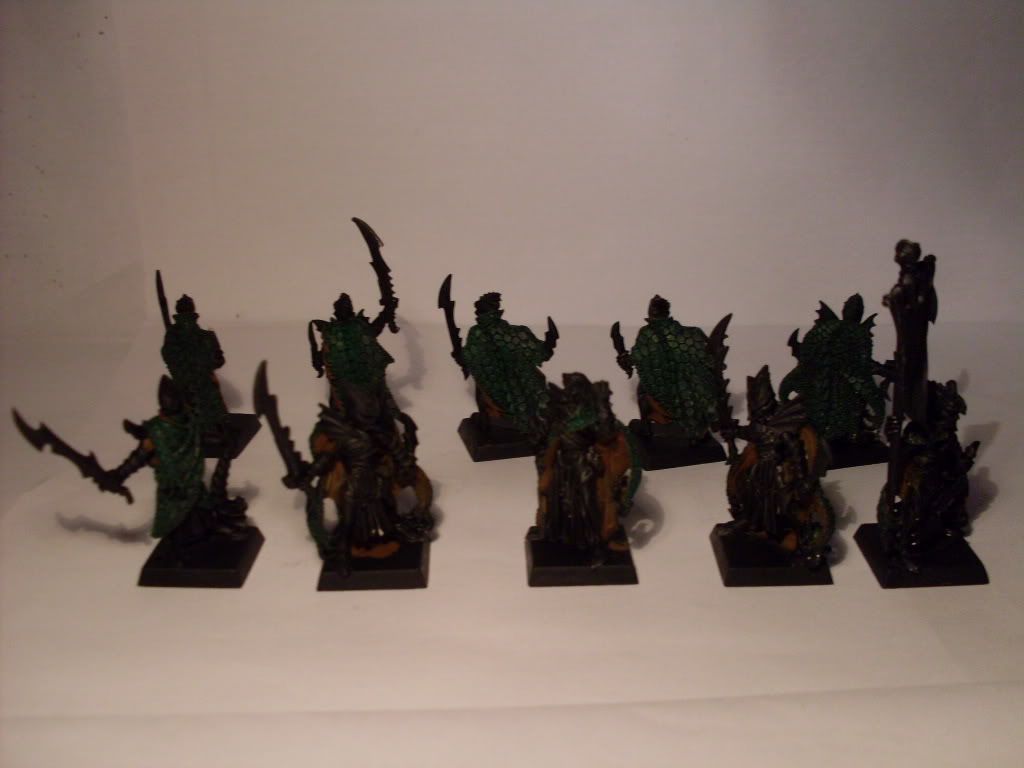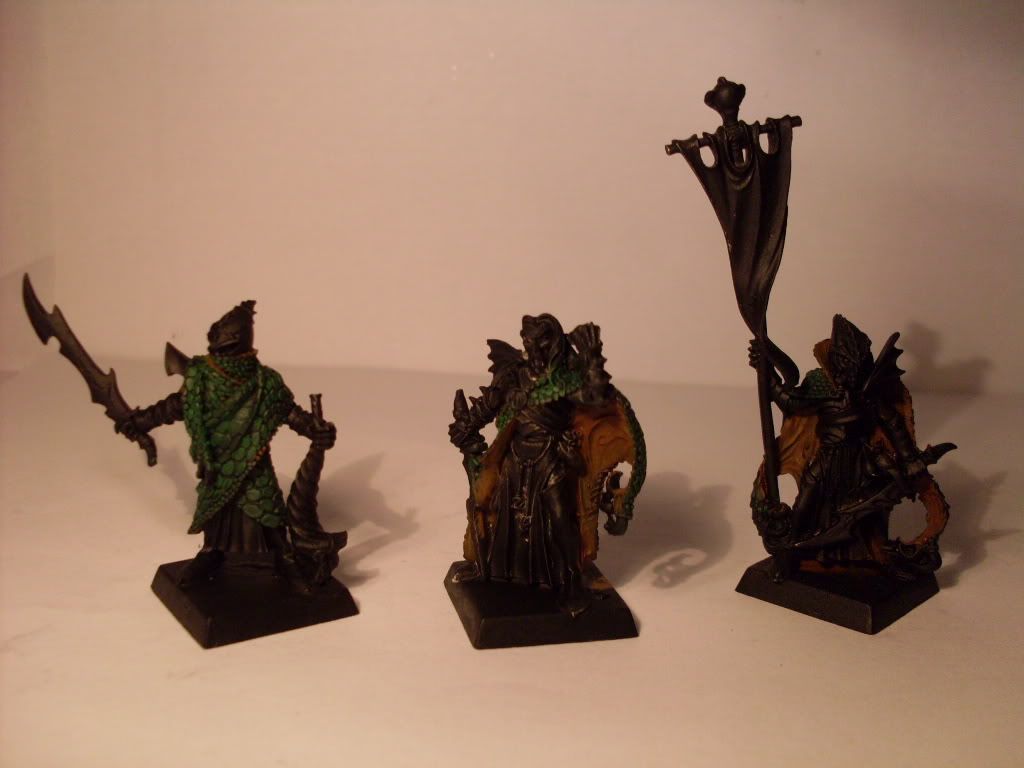 Shades, primed and ready:
I hope to update this plog more than I have been (assuming I hear back from
this
client).
Due to the commission spec's I'm purposely not picking out the details, so please don't hammer me for that. Indeed, it seems a shame as they are really great miniatures; I just have to do what I'm told!