Want some evidence?
Then look at this:
US Temperatures and Climate Factors since 1895
By Joseph D'Aleo, CCM, AMS Fellow
Executive Director, Icecap
http://icecap.us/images/uploads/US_Tempera..._since_1895.pdf
This graph shows how well correlated the oceans are with temperatures: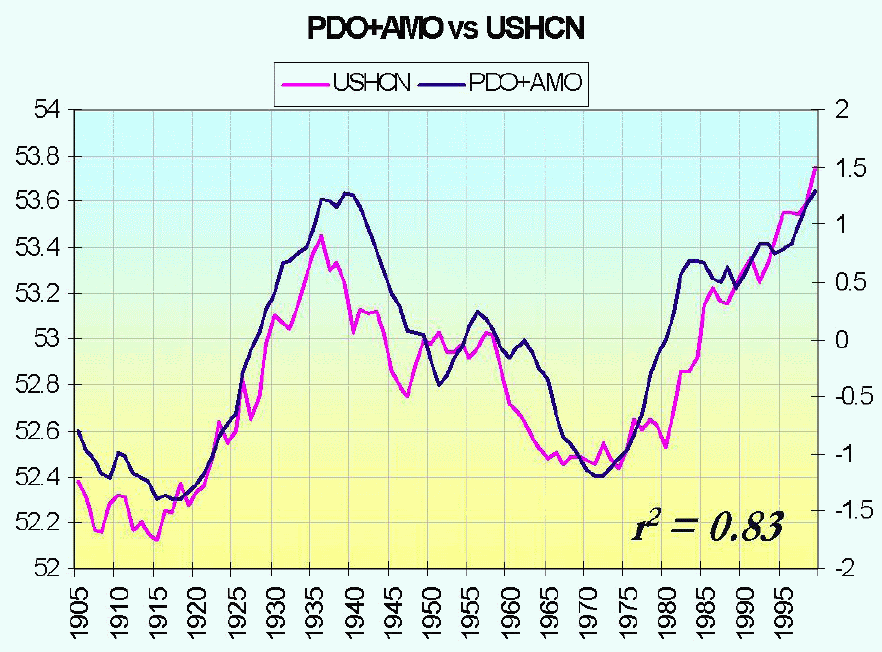 And this one shows a pretty good correlation between solar irradiance and temperature:
I won't bother posting the correlation with CO2. There isn't much.
So, far from wasting money on carbon credits, and spending time and money on a futile attempt to convince everyone that CO2 is responsible for global warming, we should be planning for the coming colder period.
It is commonly believed that a colder period is far more serious for the wealth and health of mankind than a warmer period.
Steve :cold: :cold: :cold: :cold: :cold: