Been getting pics of some decent bucks behind the house. I know one is back from last year for sure. But we'll get to him in a little bit..
First up is a nice yearling 7 point who looks to have potential if he can avoid getting hit by a car: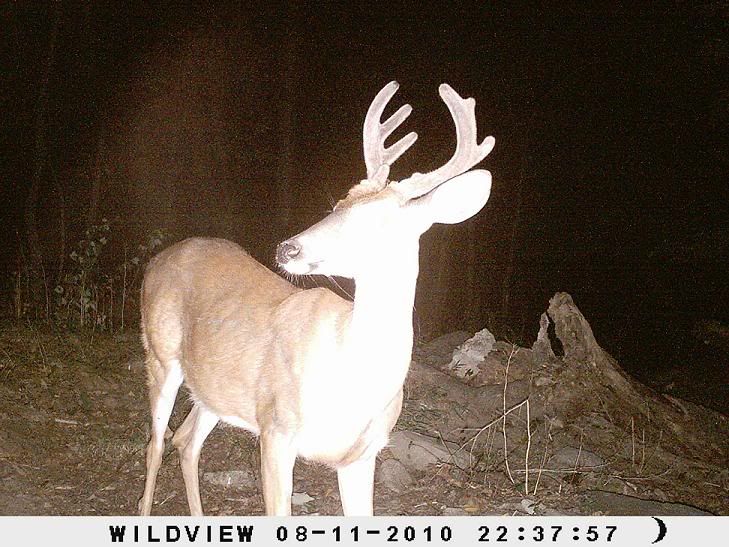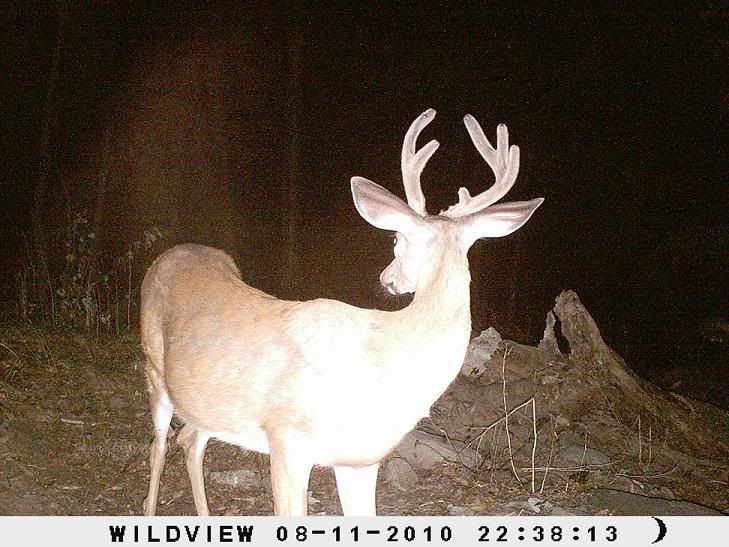 Next up is a goofy little spike: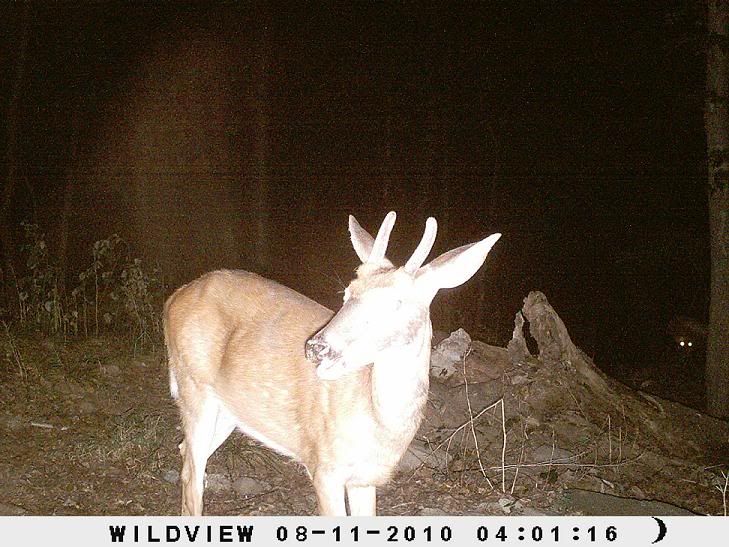 And another spike: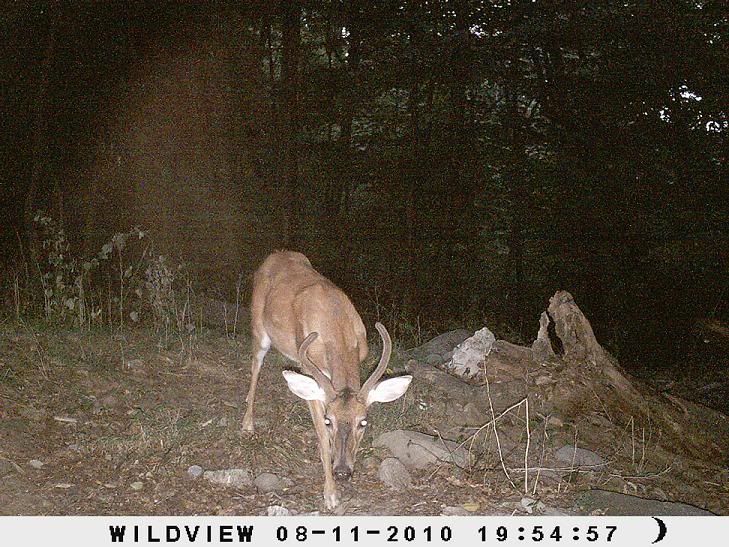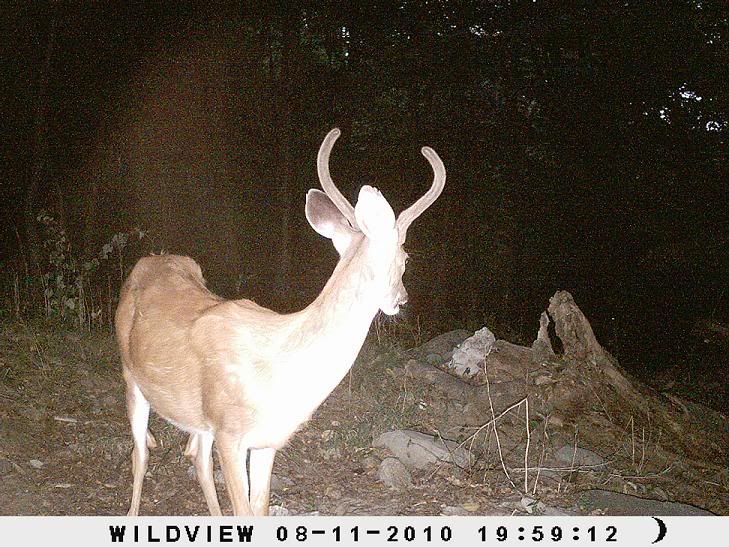 Next is a funny looking 5 point: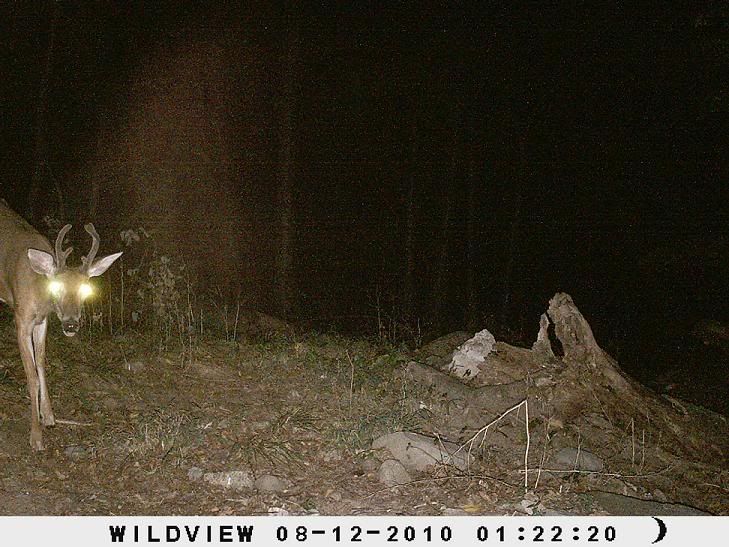 Next is what looks to be a solid 3 year old 7 point. He looks like he could become something with a few more years, but he'll certainly be hard to pass up. We'll see what he looks like after the velvet comes off. Tine length, spread and mass all look good. Lets just see if he can keep the mass after shedding velvet. This was the first and last time I got pics of him: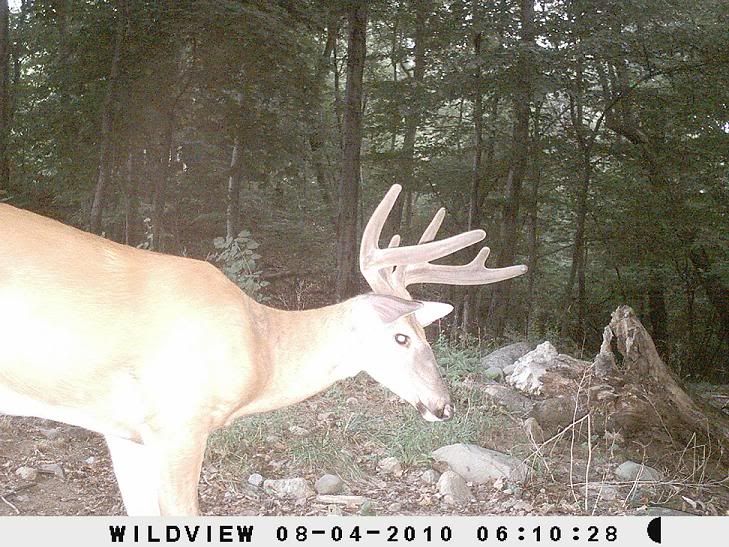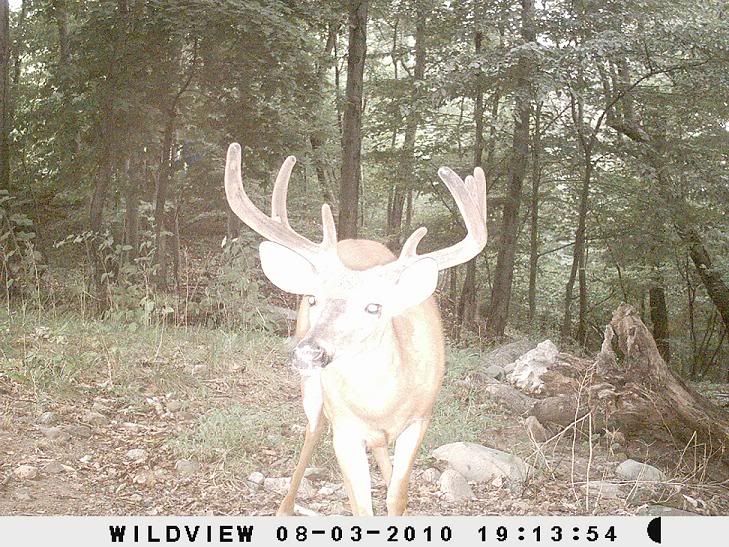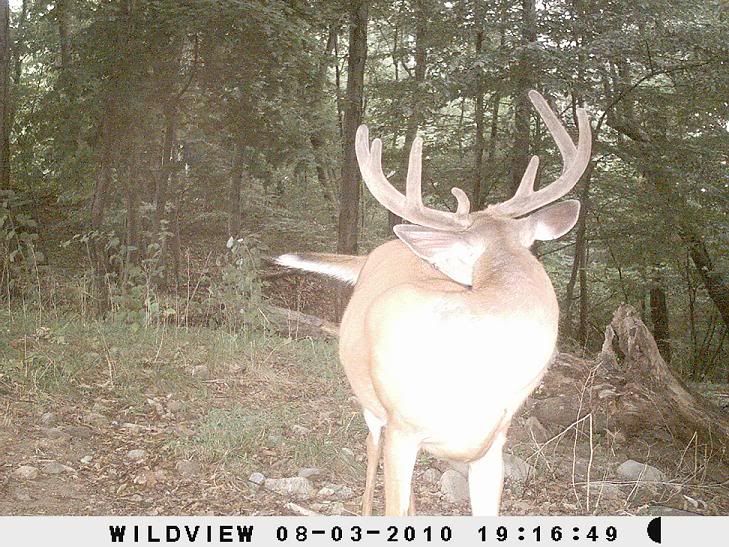 And now finally we get to the pinnacle of my trail cam pics so far this summer...
A few months ago I got this pic and saw what looked to be the big wide forkhorn I passed up a few times last year: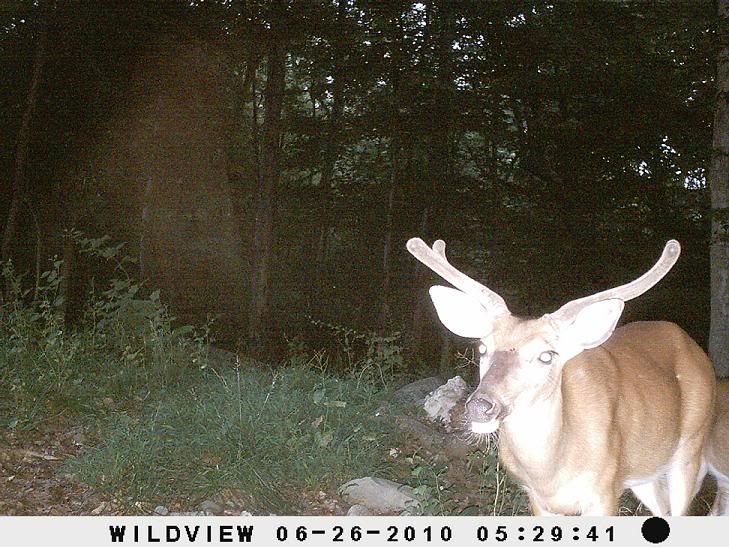 Then I went just about a month and a half without him showing his face again... til I got these pics... it was him.... or so I thought...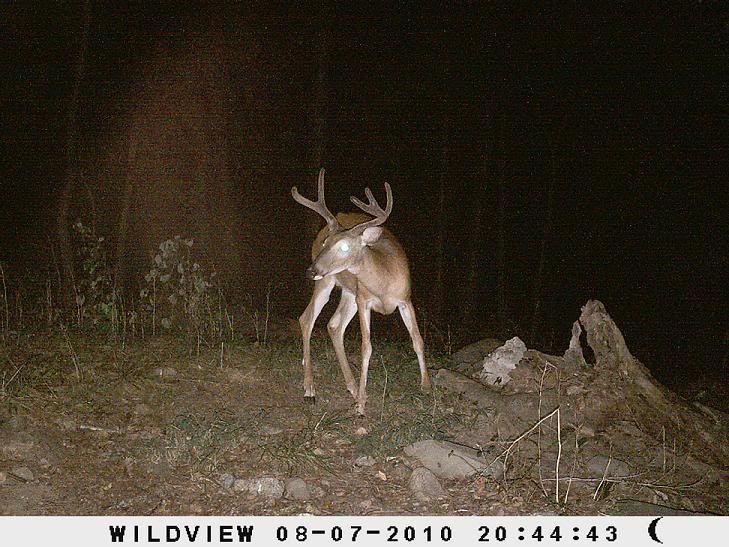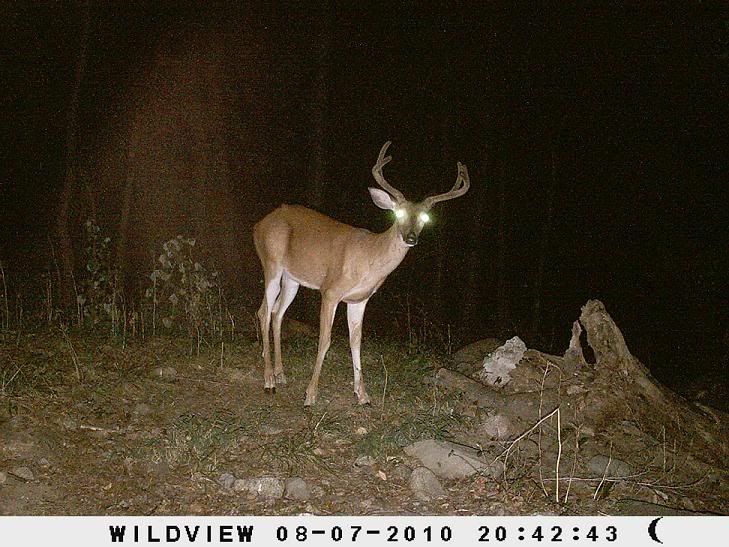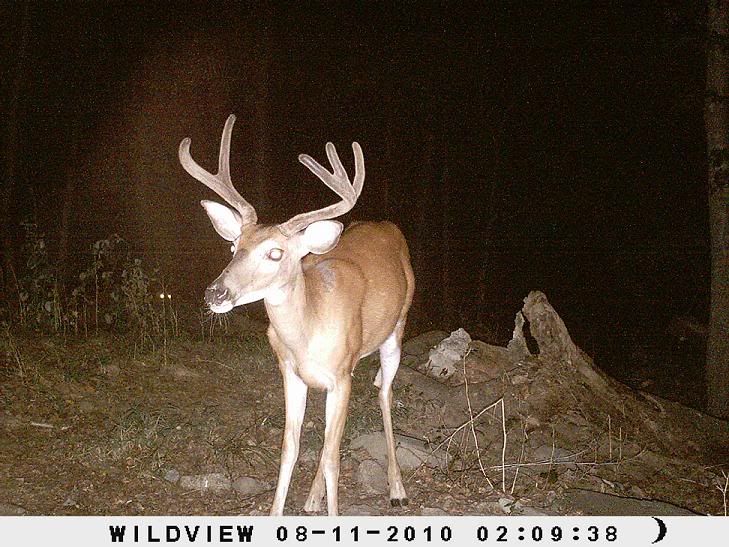 At first I was kind of upset that he wasn't the big wide fork he was the year before, but then a few days later guess who made a guest appearance? Yup. The Wide Forkhorn.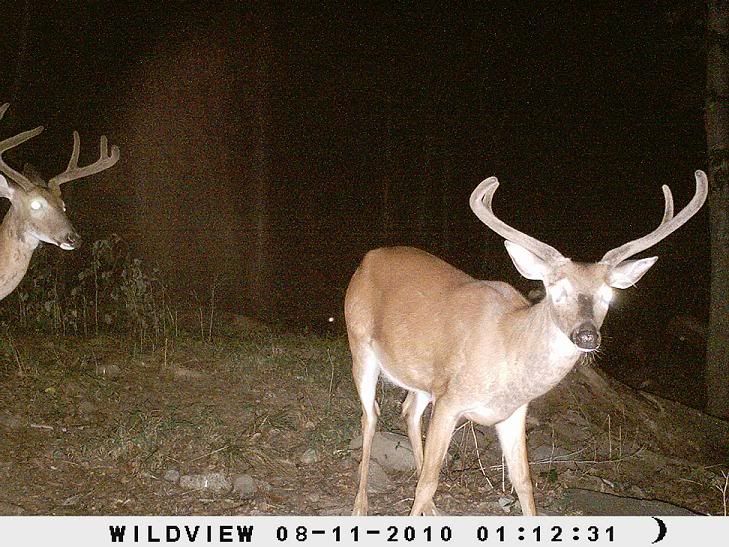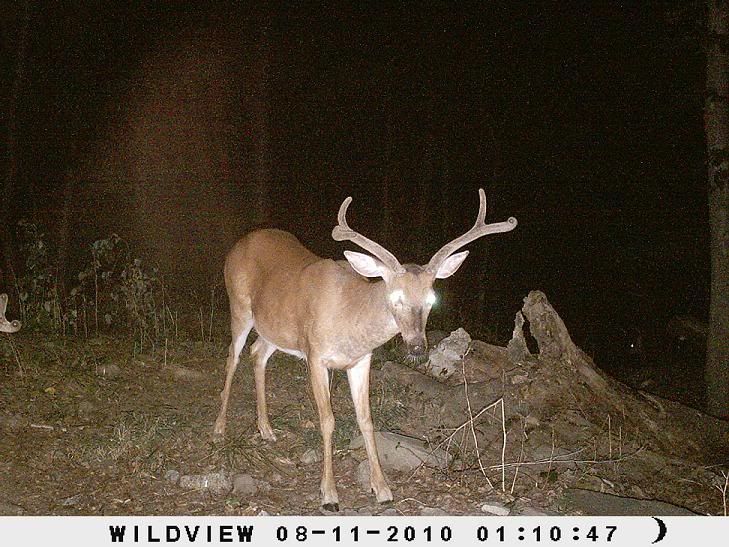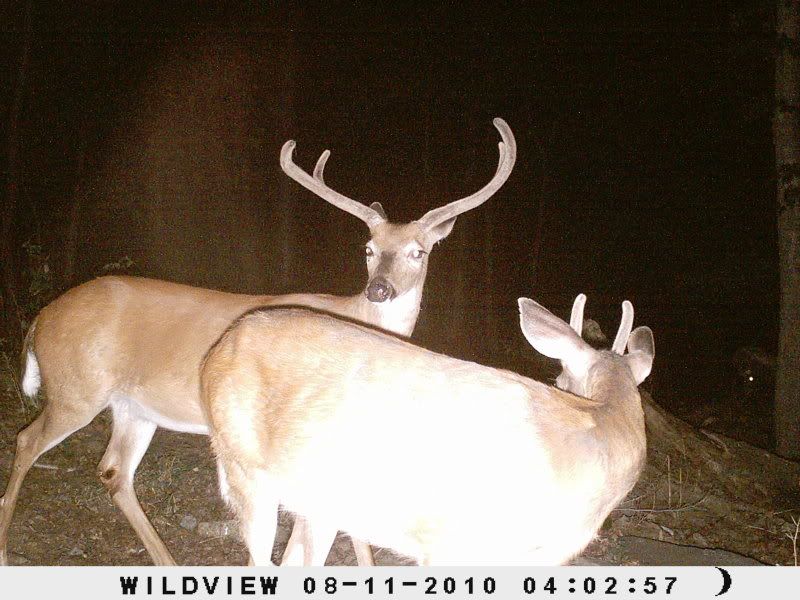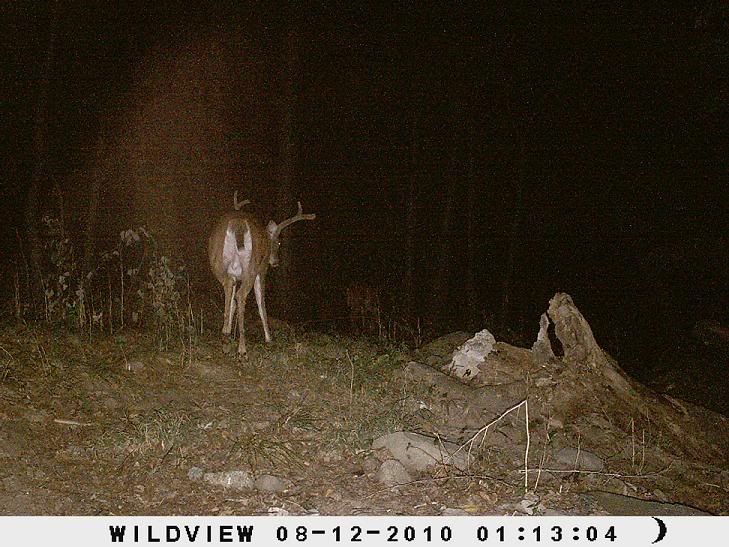 Anyone care to throw an age out there on this buck? I know he's atleast a 3.5 year old. He has a body like a horse, a sagging belly and muscular brisket, but long legs. I can't quite put an age on him. Anyone ever seen a whitetail forkhorn this wide before? Well, I know these are the breeder bucks in PA but thats another story. ;)