Title: Partial Painting Turorial
Description: Just for Chuck!
Jake D. - November 12, 2010 11:04 PM (GMT)
Per Chuck's request on painting a fish I have some pictures. I didn't find about this request until after the initial airbrushing was done. So I have the spotting process pictures taken. Nothing really fancy here. I do it with a standard "sharpie" marker. It does get to your mind when you are doing it for so long. When I get my fancy airbrush, I will be doing the spots with that. You can see in the pics where the original spots show through. You just need to hit them again to highlight them. These fall kings are the worst since they have thousands of spots.
After 20 mins.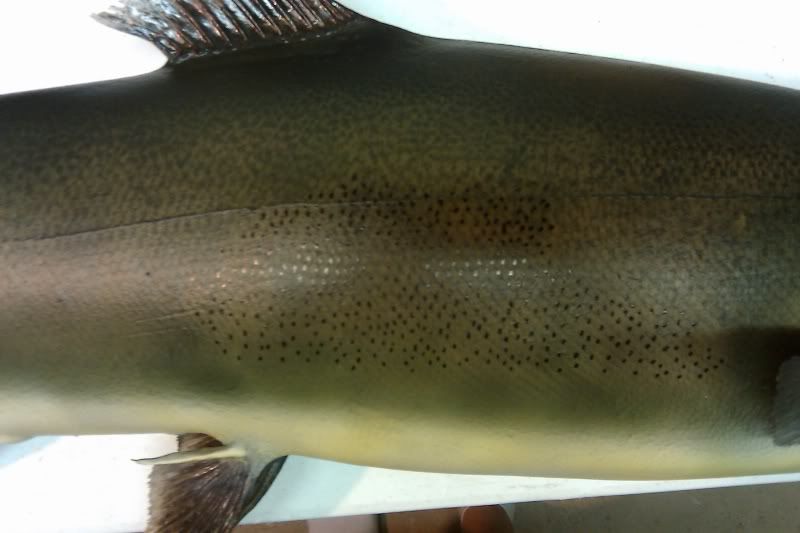 1 hour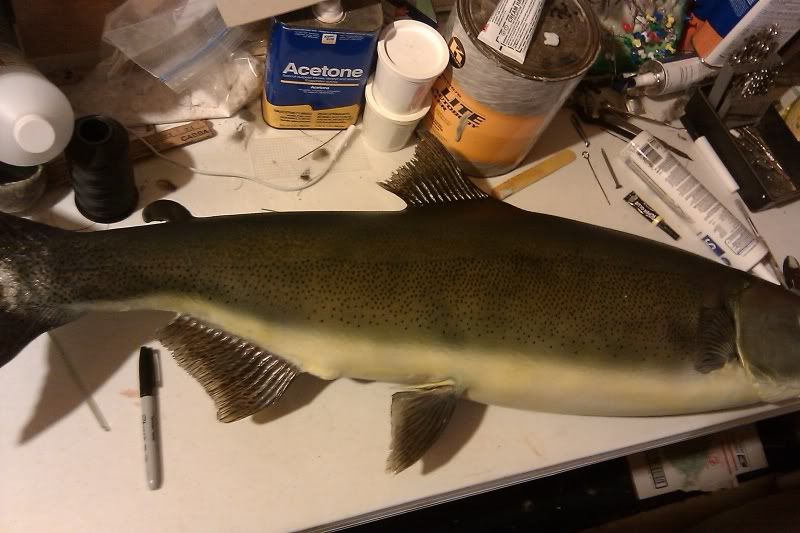 1 hour 45 mins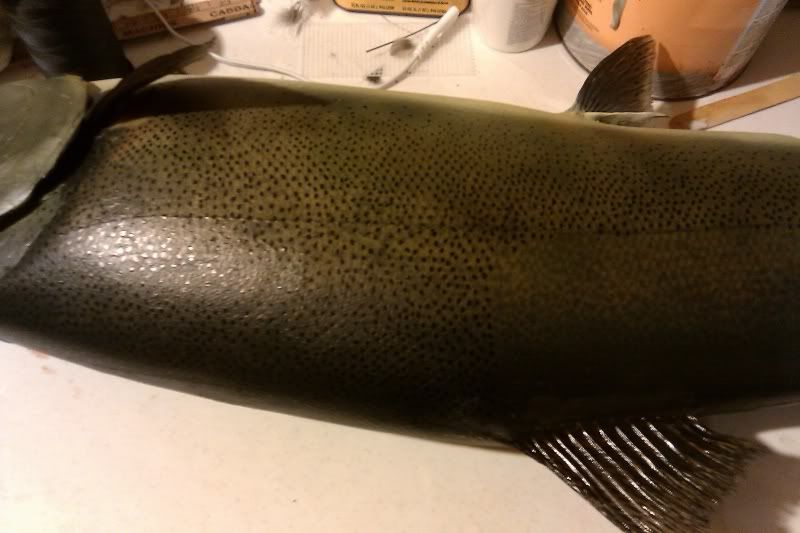 There was a total of 2 hours 10 mins in the spots alone counting the spots on the head.
Done, with teeth added. Both still need to have the gloss coats added. I'll get good pics up when done.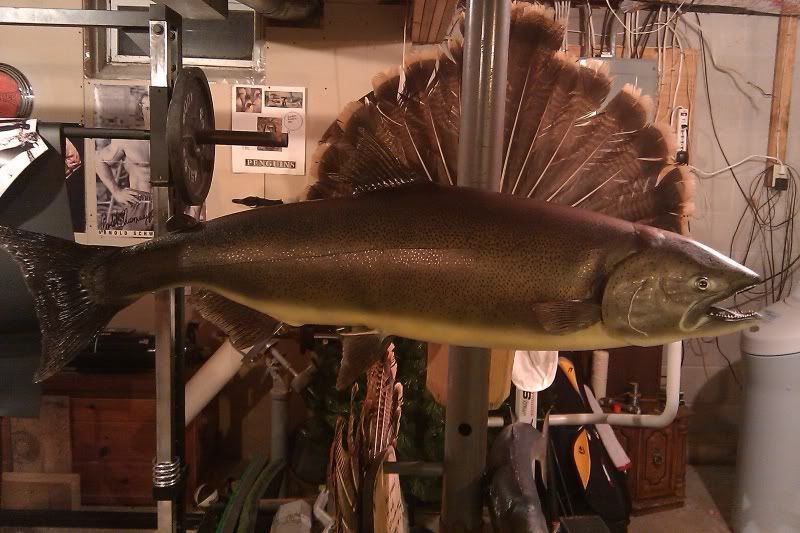 The Steelhead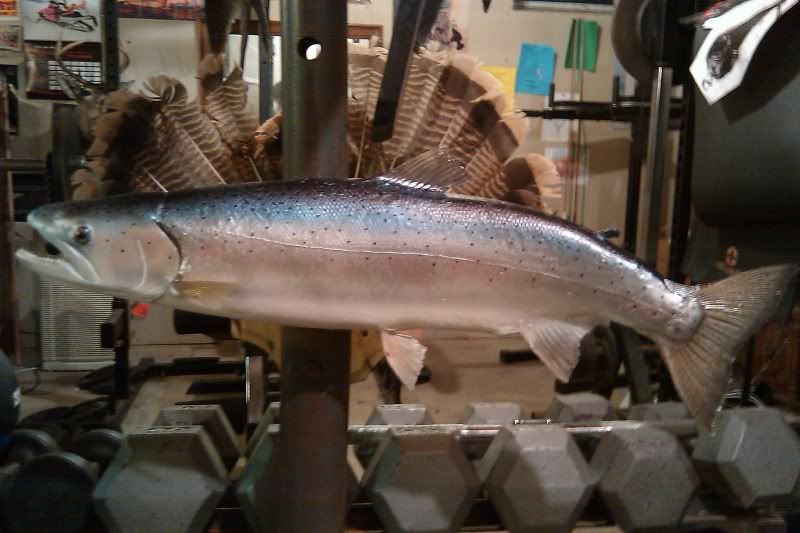 charles m - November 13, 2010 01:08 AM (GMT)
Thanks Jake that is awesome. All those dots with a sharpie? Must drive you crazy. That fish is looking good. You are turning into a great artist.
Jake D. - November 13, 2010 02:46 PM (GMT)
I have to get up and walk away every 20 minutes. It really screws with your eyes Chuck. Plus you have to hold your head at weird angles so the light hits the mount in a way that the original spots show through. I'm hoping it warms up here soon so I can get these clear coats on. Today is the last day I have to do it according to the forecasts.
GLW - November 14, 2010 01:38 AM (GMT)
Great job Jake! ;) Are the steelies hitting up your way? I have all next week off. :)
Jake D. - November 14, 2010 02:23 AM (GMT)
No idea Paul. It's duck season. Fishing season ended September 7th when the last derby ended :P
Herbie - November 14, 2010 05:23 PM (GMT)
Jake Doty aka The Dot man.
Jake D. - November 14, 2010 10:30 PM (GMT)
ADjam5 - November 15, 2010 01:22 AM (GMT)
That is some really great work Jake. Thanks for taking us all through the process.
The whole "art" thing comes into to play here for sure.
You have a future kid ;)