Title: Seals Cupsogue beach
charles m - January 19, 2011 07:49 PM (GMT)
I took a ride today out to Cupsogue beach in West Hampton. I have known there are alot of seals there but never got out there. There is a sandbar inside the bay right by an inlet that goes out to the ocean. The seals haul out to rest on this sandbar. I got there and there were 25 seals on the sandbar. The lighting was terrible as it was foggy and raining. I had to lighten up all these shots with photoshop. Gonna go back with a tripod on a nicer day.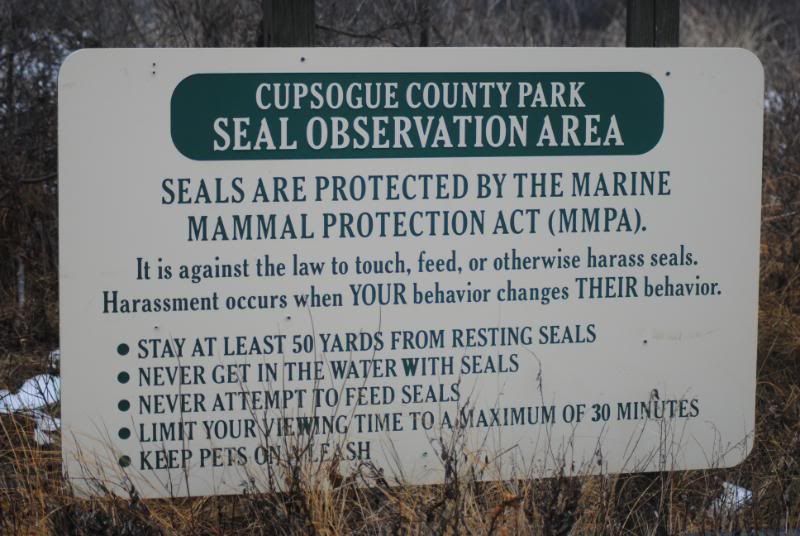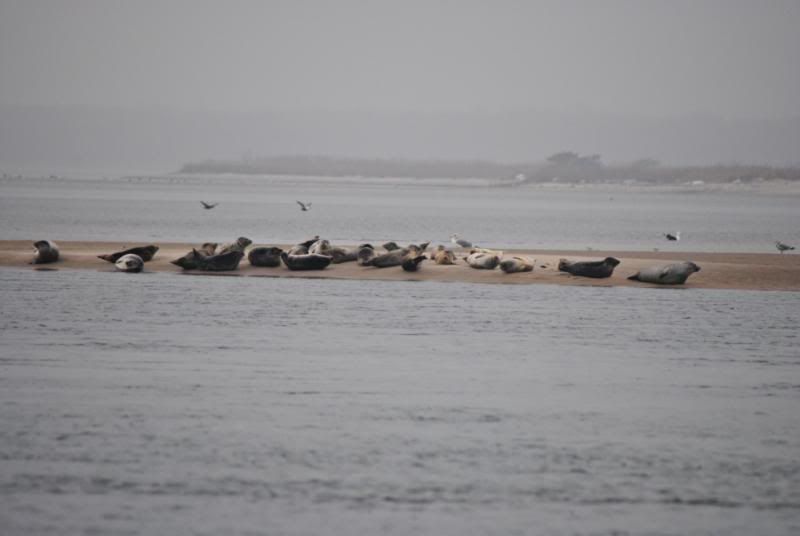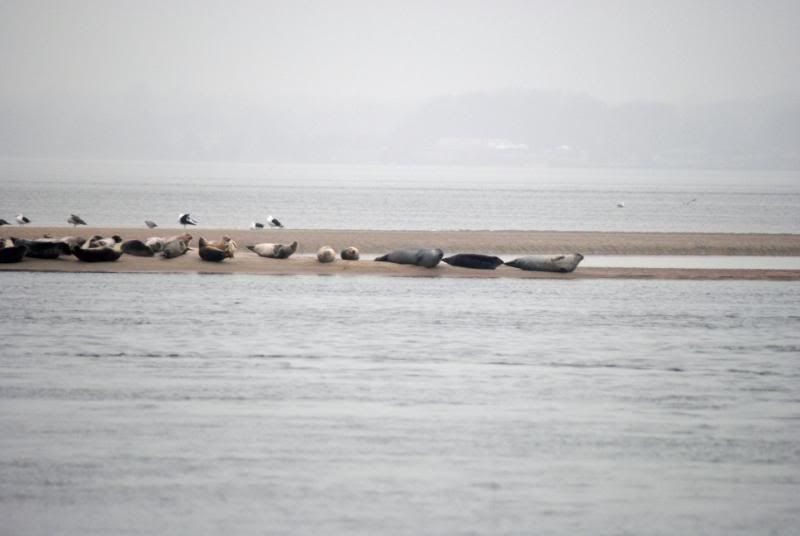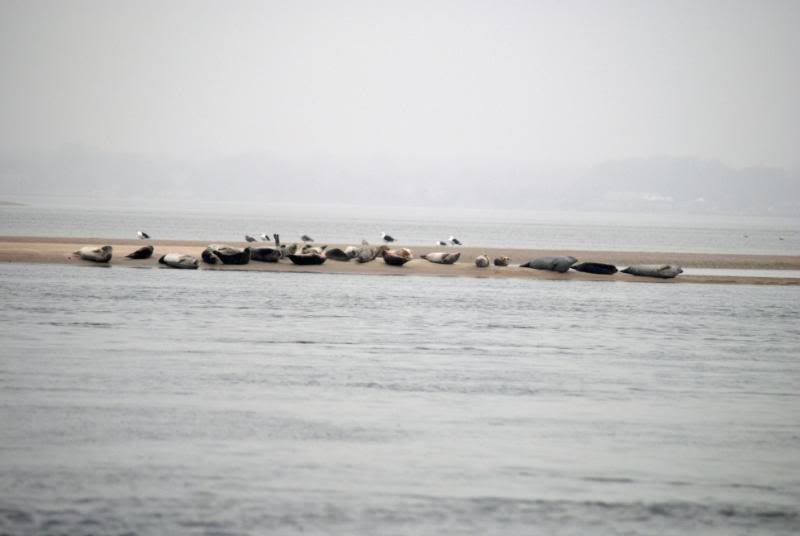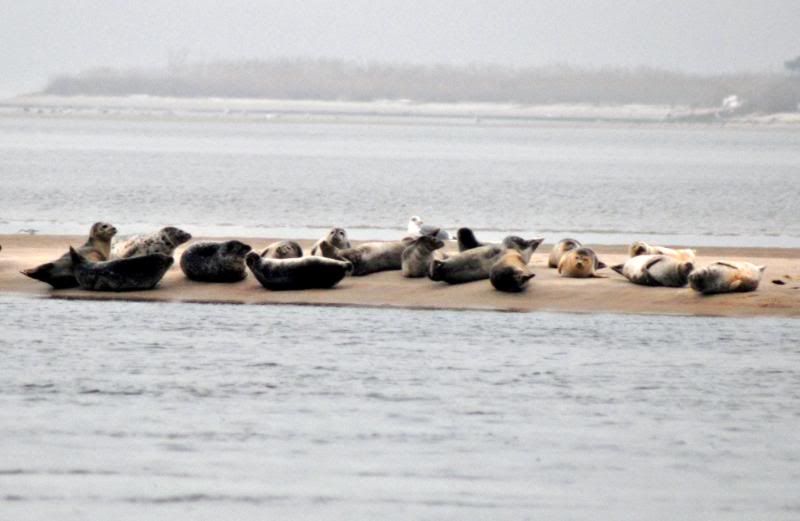 GLW - January 20, 2011 12:13 AM (GMT)
ADjam5 - January 20, 2011 12:23 AM (GMT)
The Hamptons are a beautiful place Chuck...The seals like it as much as the rich folks do I see :D . Neat pics.

Herbie - January 20, 2011 03:43 AM (GMT)
Land lubbers. Just like the rich folks, don't want to share the beach with anyone.
WhitetailLady - January 20, 2011 01:19 PM (GMT)
That is so awesome you have seals down that way and can get pictures like this!!
Yellowdogdave - January 20, 2011 06:44 PM (GMT)
Glad you finally got some seal shots Chuck. Looks like they all knew you were there too. :D
charles m - January 20, 2011 07:53 PM (GMT)
Dave they say on a nice sunny day at low tide there can be a 100 seals hauled out on this sandbar, and they all look at you. :P
Jake D. - January 22, 2011 02:37 AM (GMT)
Awesome Chuck! I wanted to get some seal pics when we were in Maine but every time we saw one it would dive and disappear before I could get to my camera.
charles m - January 22, 2011 02:00 PM (GMT)
Jake you didnt notice the Eiders flying past in the 4th picture down.
Jake D. - January 23, 2011 01:33 PM (GMT)
Oh I noticed Chuck, but I wasn't sure 100% if they were eiders or not. I didn't want to seem like an idiot :P