Title: Seals are just too cool
charles m - February 20, 2011 09:55 PM (GMT)
Went out today with the family to the seal hotspot. About 35 seals were sunning themselves and swimming around. Only problem was the cold northwest wind blowing 25mph in our faces. Wife loved that!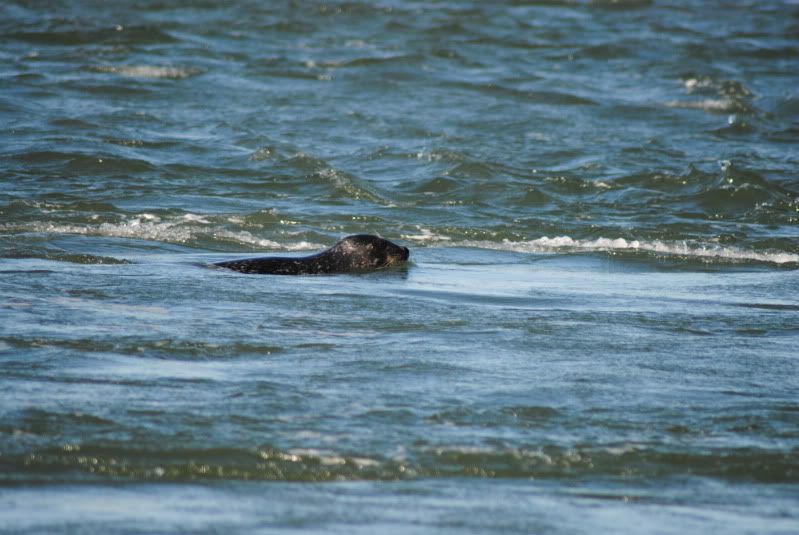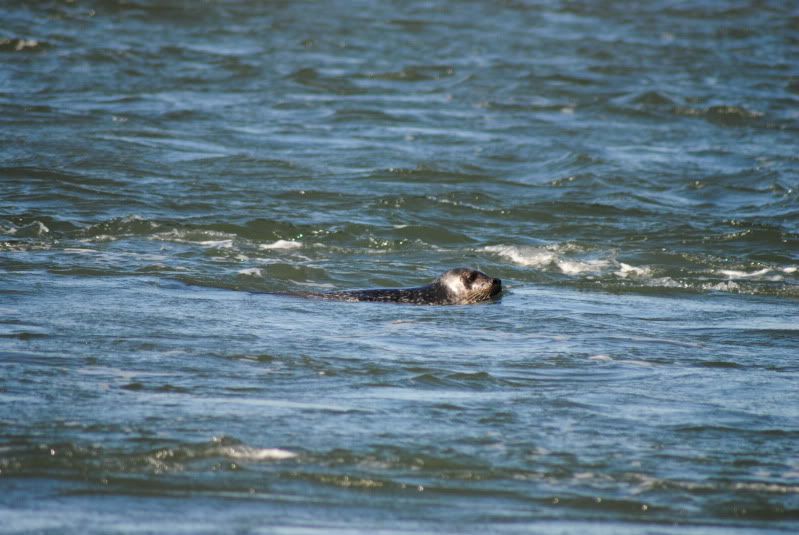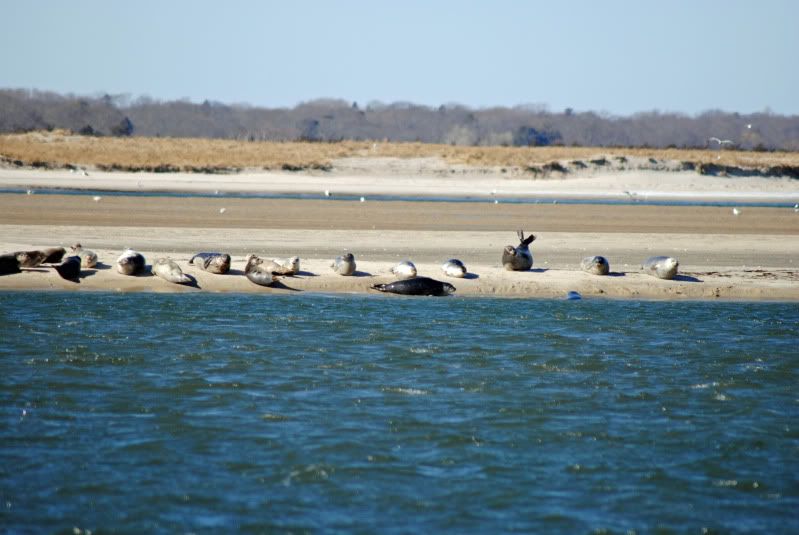 [IMG]http://i7.photobucket.com/albums/y273/cmorti1023/038-1.jpg[/IMG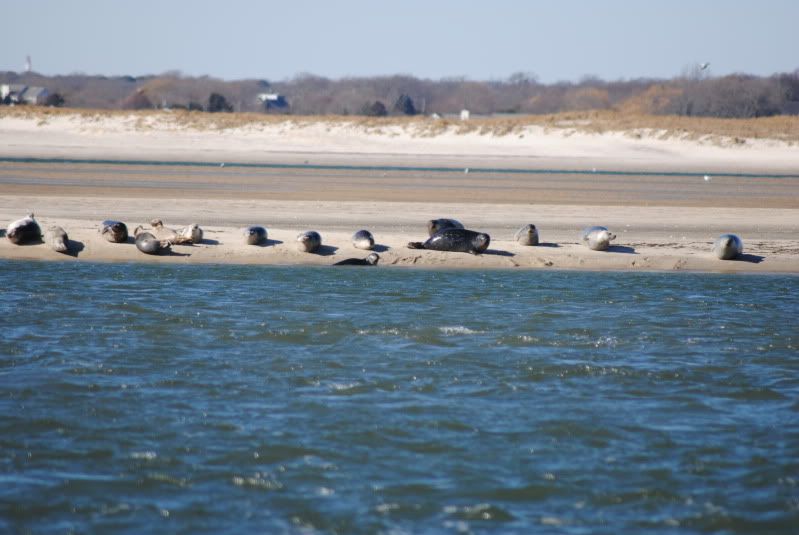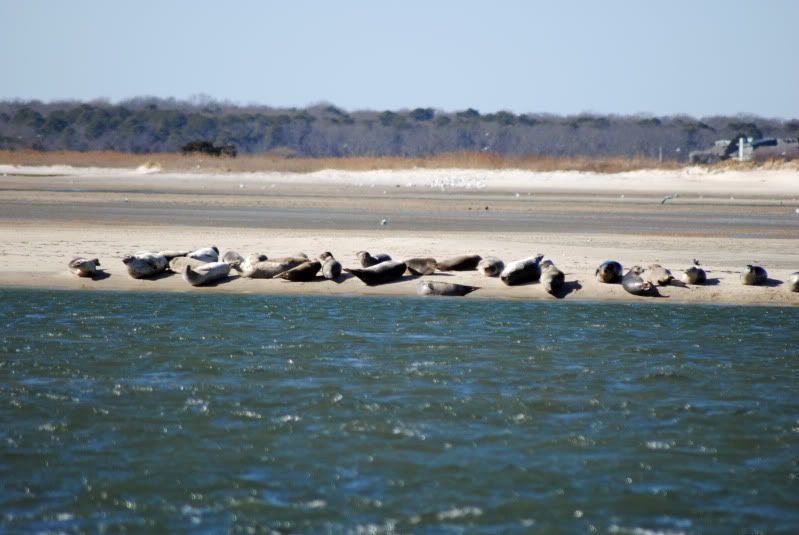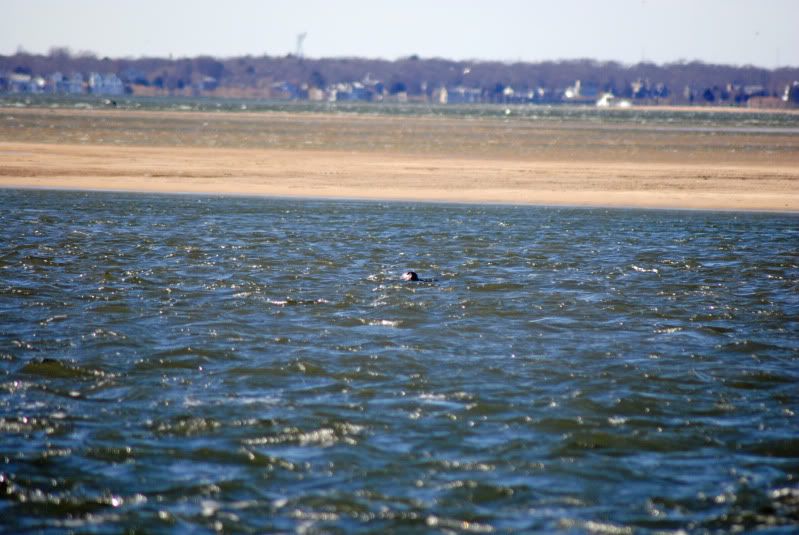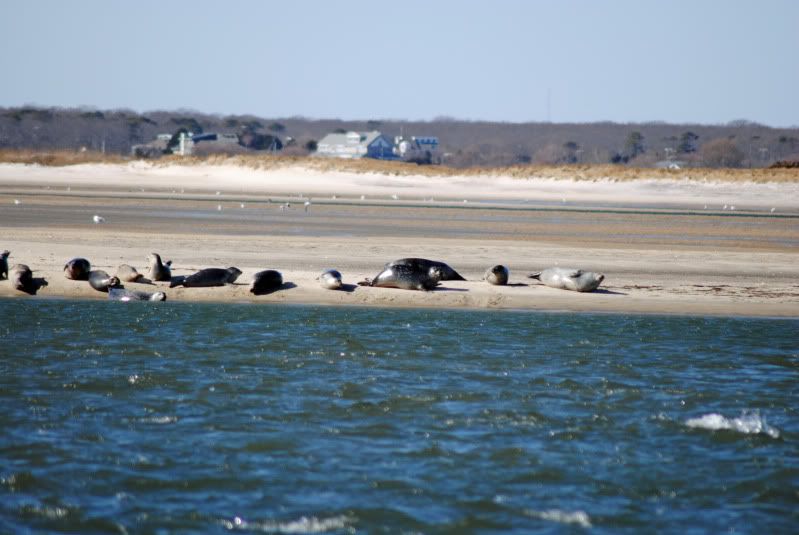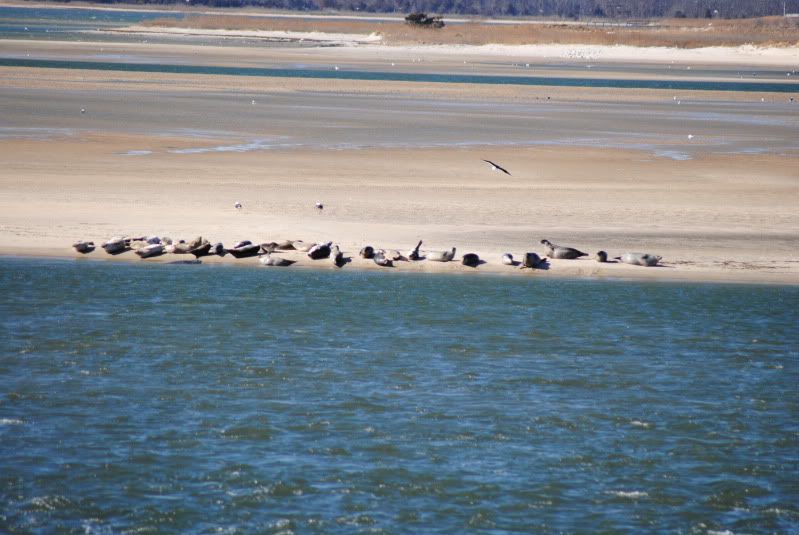 WhitetailLady - February 21, 2011 01:31 PM (GMT)
That is just so cool to see!!!!
Jake D. - February 21, 2011 02:48 PM (GMT)
ADjam5 - February 22, 2011 12:35 AM (GMT)
Chuck...Do they stay around a while or is this a mini migration ?
Herbie - February 22, 2011 12:24 PM (GMT)
Chuck, you won't see them in TX. Better get a few more pictures before you move the family down here.
charles m - February 22, 2011 06:45 PM (GMT)
Tony they come to our area from late November till early april and then head back north up the coast. This has all happened in the last 15 years. Seals were a rare sight here but now are regular winter visitors. About 25 years ago I was surfing in the winter and one popped up next to me while i was waiting for a wave. Scared the crap out of me. I saw that one and then my next sighting was 10 years ago when they started to regularly appear.