Title: Snow Goose Finished
Jake D. - March 4, 2011 09:47 PM (GMT)
Here it is all finished. Not too bad.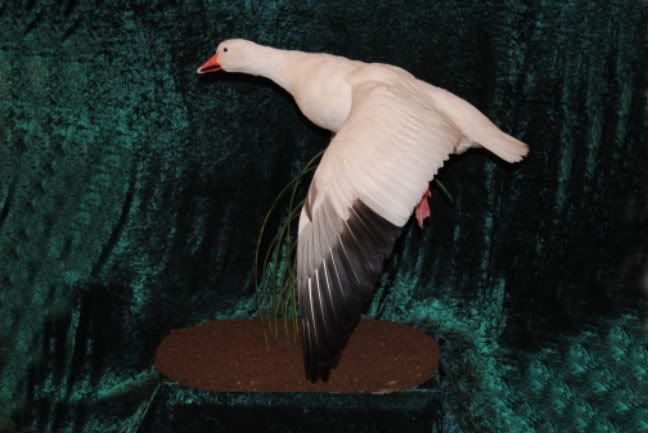 Herbie - March 5, 2011 08:10 AM (GMT)
Looks great. Might I sugggest, get a different back drop. agree just doesn't make the mount POP. Maybe try a blue?
Jake D. - March 5, 2011 11:59 PM (GMT)
Yeah I'm gonna buy a professional one eventually, but for now it's all I have. It was raining too so I couldn't take it outside either and he picked it up this morning.
Jake D. - March 7, 2011 12:25 AM (GMT)
Herbie, I messed with it a little today and lightened up the backdrop. I think this one looks a little better (didn't resize it either). Still I need a nice backdrop.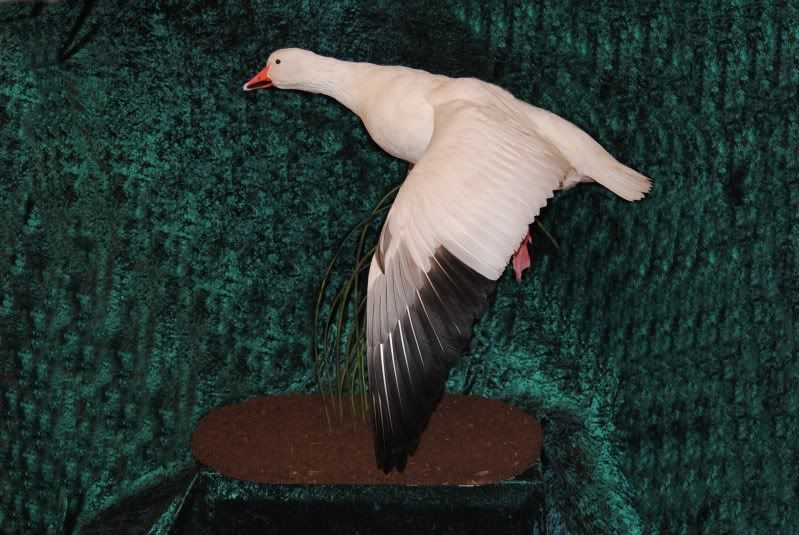 WhitetailLady - March 8, 2011 02:16 PM (GMT)
ADjam5 - March 9, 2011 01:45 AM (GMT)
I think it looks great Jake.
Herbie - March 9, 2011 05:16 AM (GMT)
Yes, it looks better with a tight back drop. Thanks