Title: Tony's 'Chuck
Jake D. - August 10, 2011 01:24 AM (GMT)
Well here's the red 'chuck I just finished up for Tony. I personally had never seen a red woodchuck before so this was a treat to work on!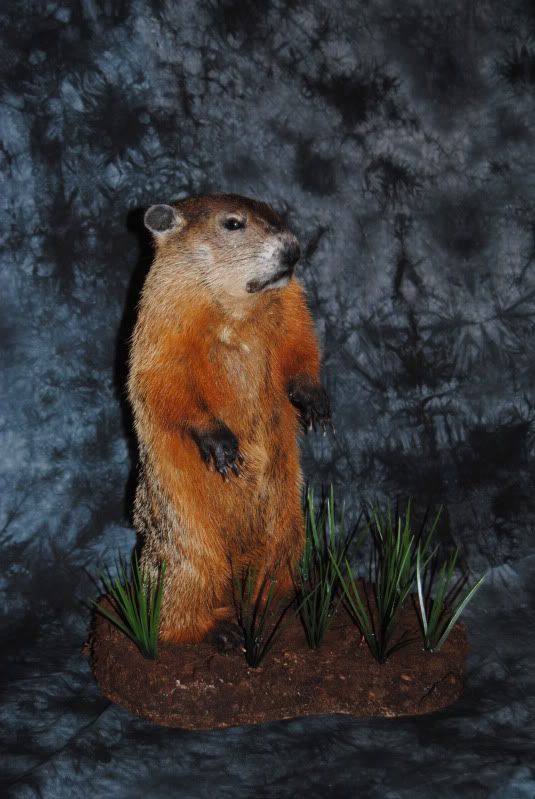 Herbie - August 10, 2011 04:21 PM (GMT)
Great job. He will be thrilled.
WhitetailLady - August 11, 2011 05:35 PM (GMT)
That looks fantastic Jake! I've never seen a red one either, so it's pretty cool.
GLW - August 16, 2011 02:04 AM (GMT)
ADjam5 - August 17, 2011 12:21 AM (GMT)
Oh Boy...I can't wait to put my hands on that.
Awesome job Jake.
Thanks!
Herbie - August 17, 2011 04:42 AM (GMT)
What, Anthony is gonna choke Chuck? Man, I thought we were all friends. ;)