Big Bunny Down...lol...
Had an awesome day hunting with the hawk yesterday. She had some real great flights after some fuzzies and finally connected with one. I think sh'es finally starting to catch on to hunting with my buddies beagle. She was a little intimidated of him at first but she sure wasn't letting go this rabbit yesterday. The dog was more scared of her I think.
Unfortunately I forgot my Contour HD video cam at home. Will have to get some vid of her next time.
Here's some shots of the days adventure.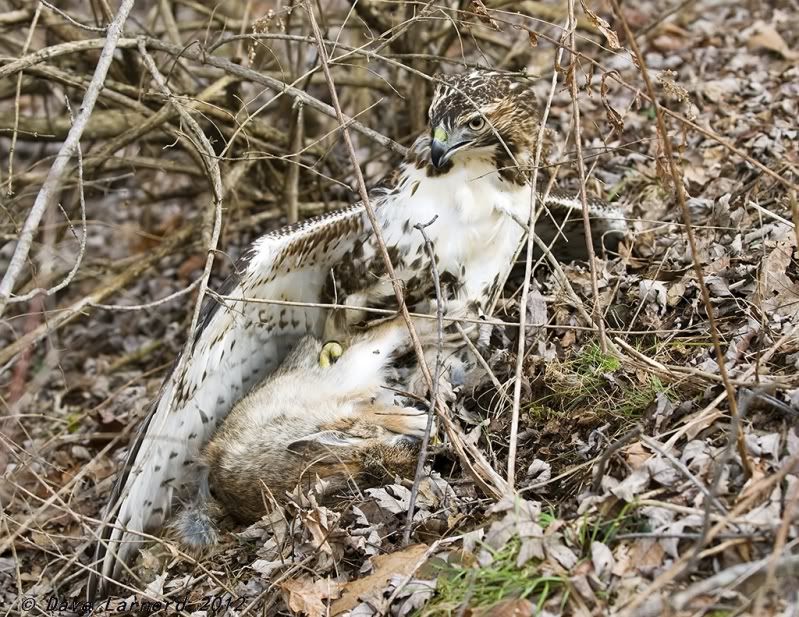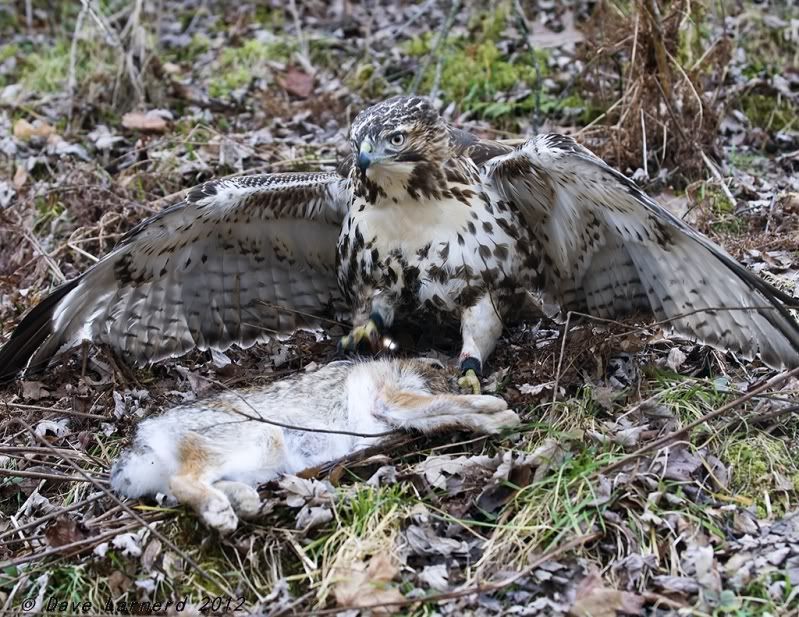 Take care
Dave