PLAYER INFORMATION
NAME:
Shelley
CONTACT:
OMGtisaduckie@hotmail.com
HOW YOU FOUND US:
Marvel Topsites
OTHER CHARACTERS ON THE SITE
None
RULES CODE:
Xavier
CREDIT WHERE IT'S DUE:
MY BRAIN and this site
CHARACTER INFORMATION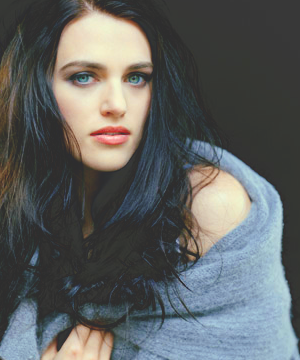 Katie McGrath
BASIC INFORMATION
CANON OR ORIGINAL:
Original
AFFILIATION:
X-Men, Astronomy Professor
FULL NAME:
Lenore Alice Ashford
CODENAME:
Whiplash
NICKNAMES:
Whips, Lenny
CURRENT AGE:
24
DATE OF BIRTH:
August 23, 1986
MARITAL STATUS:
Divorced
SEXUAL ORIENTATION:
Heterosexual
BASE OF OPERATIONS:
Xavierís School or Gifted Youngsters
TIME AT INSTITUTE:
2 Years, Since 2009
REGISTERED WITH SHIELD?
No
HOMETOWN:
Bristol, England
KNOWN RELATIVES:
James Henry Abbott: 52, UK Space Agency, Father
Alice Marie Abbott: 48, UK Space Agency, Mother
Gabriel Lee Ashford: 25, Nurse, Ex Husband
PHYSICAL APPEARANCE
HEIGHT:
5í 9íí
BUILD:
Average
EYES:
Icy blue
HAIR:
Dark brown and wavy
DISTINGUISHING MARKS:
Her hair seems to blow in the wind even though the air is still
CLOTHING STYLE:
Lenore dresses in whatever she feels most comfortable in. She doesnít have a tolerance for high heels and short skirts like most other woman her age. In fact, she would rather never wear a skirt at all. However she still likes to dress up. She would just rather wear a nice pair of jeans and a fancy silk shirt. She dresses in lots of blues and black tones.
UNIFORM:
Lenore doesnít have the same affinity for the standard X-Man uniform as some of the other teachers do. Instead, though the style is mainly the same, she prefers to wear a uniform in the color of black and blue. She hasnít made any customizations beyond changing the colors of the uniform.
POWERS
GENERAL DESCRIPTION:
Lenore has a power that can be described as having prehensile hair. In laitance terms, this means that she can move her hair in different ways even though the hair has no muscles to move it. There is no magic involved in moving her hair in the different ways. She prefers mostly to keep her hair in the form of one, or multiple, giant whips in battle. The prehensile hair does not change color and cannot be straightened because Lenoreís hair is wavy.
The way this power works in action is simple. First, her hair grows until it reaches the ground or even slightly longer if needed. Then the strands work into themselves into a number of thick, whiplike protrusions. Lenore can move the whiplike structures wherever they are needed. While Lenore only has the speed and strength of a human who works out a lot, the whiplike structures can move at nearly one hundred miles per hour and have the strength to lift up to one hundred and fifty pounds into the air and toss it.
WEAKNESS:
The main weakness of prehensile hair is that no matter how much it can lift or how fast it can move, it is still only hair. If someone were to come along with scissors while she were fighting and try to chop off a hair whip, they would indeed be able to. This is why Lenore seems to stray away from most sharp objects. Another weakness would be that Lenoreís hair needs to be uncovered for it to be able to move around on its own. If Lenore covers her head, for some reason, her hair can no longer move around. A slightly trivial weakness, Lenoreís hair wonít let her dye it or straighten it. There is also the limit on speed and strength as mentioned before.
PERSONALITY
The one quality that could be used to describe Lenore better than all the others is self-reliant. From the moment she was old enough to reach over the counters to make her breakfast, Lenore has always had to do everything for herself. This became so much of a habit that later in life she was reluctant to let anyone help her even if she desperately needed it. That being said, she is not the team player she needs to be. She is trying to learn to rely on others a bit more for the sake of the X-Men but it is not working.
One of her more redeeming qualities is the firm belief that there are not just good and evil in this world. Instead of judging what is right and what is wrong by what the law says, she tends to use her moral compass to sort things out. If someone were to steal a loaf of bread to feed their starving little sibling, well that would be okay to her. If one thing can be said about Lenore, she has always been a partial and fair person.
In the romantic side of things, Lenore is very reluctant to get hurt again. As much as she denies this even to herself, she loved her husband very much and it broke her heart beyond repair when he left her for what she was. She never wants to go through that again. So while she will flirt with some of the males around school to keep up her faÁade of being a happy and whole person, she doubts that she will ever learn to love again.
HISTORY: PRE-APOCALYPSE
Whiplash was born as Lenore Alice Abbott in Bristol, England. Her parents were James and Alice Abbott. Both of her parents had been studying space and the stars long before Lenore was born. The two scientists were never expecting to have a child because they never wanted any to begin with. Lenore was a mistake, an accident. That was why she was the only child the two ever had. They were obviously not meant for parenting.
Lenoreís young life was one of solitude and absent parents. Since both of her parents worked for Englandís space administration, they were busy a lot of the time and usually slept in their laboratory. Lenore was left alone in the very large house that the money from their jobs afforded them. She learned to take care of herself at a very young age. She had to cook most of her meals and put herself to bed because there was no nice grandmother or stern nanny there to take care of her. She could only ever rely on herself.
When Lenore got to high school, she grew tired of being the quiet girl in the corner. By that time in her life, she was able to fill out her clothes quite nicely and that hadnít gone unnoticed. In her first year of high school she was recruited by the cheer team at her private school. She only agreed because she wanted to make something of herself. It was a rough start but she was stubborn and didnít let anyone help her. By the time she was a senior in high school, she had become captain of the team and she was dating the captain of the football (American soccer) team, Gabriel Ashford.
This was about the same time that Lenore noticed something strange was going on with her hair. It would start to move, even though no breeze was stirring it. Stranger still, she could swear she was having nightmares where her hair would grow and start to wrap around her body. It was when her mother came and interrupted one of those nightmares that she realized it was real. She discovered she was a mutant and while she wasnít frightened, for a while it became overwhelming to discover the extent of her power and how to use it.
She finally managed to get it under control as she graduated high school and married her high school sweetheart Gabriel and became Lenore Ashford. She started attending a space academy that would get her in shape to become an astronaut. The training involved would probably take a very long time but she didnít mind. It was nice to have a goal to look forward to. Included in her training were activities that honed her mind and her body, training her almost as physically hard as any military boot camp would. It was when she went home for a holiday that it happened.
DURING APOCALYPSE (April 2009)
Everything turned into chaos. She had heard rumors about terrible danger in the United States. Even if she did believe them, she didnít think the terror could reach across the ocean to England. She was wrong. They came through the night like an invisible plague, destroying everything in their paths. When she woke up, Death had come with an army of undead. It was only because of her tragedy training at the academy that she didnít panic like the others. Without thought for her own life, she joined those who were fighting back, using her hair as multiple whips for the first time. She fought as long as she could, hiding only when her life was in great danger or she needed to sleep. Eventually, though she didnít know why, the monsters disappeared and life could resume.
POST-APOCALYPSE
Unfortunately, Lenoreís husband Gabriel saw all of this occur and wasnít too happy about the fact that his wife was a Ďmutant freakí in his words. He wanted a divorce based solely on the fact that her genes were more advanced than his. That was fine because she didnít want to waste her life with some loser who couldnít handle her superiority. She had taken care of herself for most of her life and she could do it again.
Once she was free to do whatever she liked, she decided to quit the space program. She had enough of that kind of life. Studying and spending her whole life off of the planet was not something she wanted to do anymore. Instead, she wanted to do something in this world that would help people now. A fellow she met during the chaos told her of a place in the United States for people like them and she jumped at the chance to help. With her credentials, she was easily able to get a work visa and fly over to the school. Once she explained her situation to the head of the Xavier School for Gifted Youngsters, they were happy to let her join.
She was now Whiplash and teaching in a school that housed more mutants than she had ever seen. There were those that came and went over the two years she was there, but still she remained. She was there for battles and chaos, sometimes fighting, sometimes watching the younger students. She is finally settling into life as one of the X-Men. UPDATE: She is also currently studying to take the test to become a United States citizen as her Visa is almost up.
SAMPLE RP POST:
The moonlight painted eerie shadows in Lenoreís room as it shown through naked trees and moving branches. The wind picked up speed and birds flocked to the shelter of the woods, eager to get away from the storm. It was as if a hole had been punctured in the clouds because the rain was falling at an alarming rate. The quietness of the night was broken as the storm passed through the City of Bristol.
Lenore was quite unaware of the tempest raging outside her bedroom window. Instead, she was more focused on the fact that her hair seemed to have a life of its own. The strands coiled and twisted themselves around her body, making their way down to her feet. She should have gotten up and done something but she was in a panic. There was nothing left she could do but lay there with wide, terrified eyes and watch as her own hair started engulfing her.
This had to be a nightmare. Things like this just didnít happen to people like her in this world. She eventually got the good sense to struggle but it was no use. For some reason her hair was just too strong for her to get through. She closed her eyes, praying to whatever god there might be that she wake up from this nightmare. It was when her mother opened the door and poked her head in worriedly that she realized that she wasnít dreaming and her stomach plummeted to the floor.