PLAYER INFORMATION
NAME:
Emmy
CONTACT:
PM
HOW YOU FOUND US:
RPGD
OTHER CHARACTERS ON THE SITE
None
RULES CODE:
Xavier
CREDIT WHERE IT'S DUE:
completely yours truly
CHARACTER INFORMATION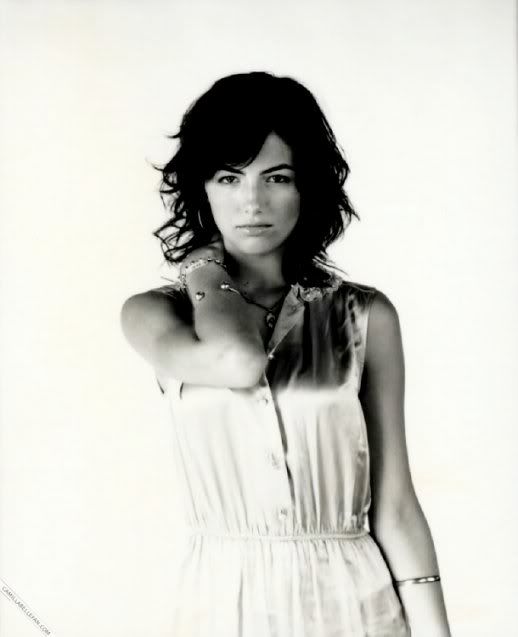 Camilla Belle
BASIC INFORMATION
CANON OR ORIGINAL:
Original
AFFILIATION:
X-Men
FULL NAME:
Mary Grace Bontreger
CODENAME:
Andromeda
NICKNAMES:
Molly, Andy
Alias:
Amelia Whitney
CURRENT AGE:
21
DATE OF BIRTH:
January 2nd
MARITAL STATUS:
Single
SEXUAL ORIENTATION:
Hetrosexual
BASE OF OPERATIONS:
Xavier's School for Gifted Youngsters
TIME AT INSTITUTE:
Seven
REGISTERED WITH SHIELD?
No
HOMETOWN:
Austen, TX
KNOWN RELATIVES:
Jonas Caleb Bontreger [father]; Jane Lynn Hawkins Bontreger [mother]; Siblings: Drake Cole Bontreger [brother]
PHYSICAL APPEARANCE
HEIGHT:
5'5"
BUILD:
Slender, feminine, well-proportioned
EYES:
Brown
HAIR:
Dark brown, wavy
DISTINGUISHING MARKS: CLOTHING STYLE:
Victorian-inspired vintage, simple, neutral colors, in crowds covers as much skin as possible and wears gloves
UNIFORM:
Black, raglan sleeves with attatched gloves that can be zipped off (zipper runs over top of hand from the middle finger to the wrist), tight pants with a slight flare to comfortably fit over boots, high collar, jumpsuit zips up center front from waist up, pearl piping along all seam as well as style lines to create the iconic 'X' in a circle on the back. Black belt around hips.
CLICK HERE to see a sketch of her uniform
POWERS
Entropy Transfer
GENERAL DESCRIPTION:
Molly's power is almost the opposite of Rogue's. When she touches a human being, her physical strength is taken from her and transfered to them, making them physical stronger for a short amount of time and making her weaker. When she touches another mutant, her physical strength transforms to match the "DNA" of their power, giving them more control and strength in their mutant ability. But this only happens when it is skin to skin. Touching of clothing, hair or even fingernails does nothing.
Also, not the same amount of energy is taken from her with every mutant. The mental state of both Molly and the other mutant have the ability to control how much strength is transfered. Such as, if either 'partner' wants to take her energy, it will increase the amount taken from her. But if one does not want energy transfered, the amount will decrease. Those will more mental-centered abilities have more control over this. The mutant who received her energy will find an increase in their ability, sometimes rising them up an entire level.
In theory, Molly has the ability to not transfer any energy at all when she touches another being. But theory and reality are two different things. Most of the time she has absolutely no control over it and must completely restrain from touching others. However, in a few sessions with more powerful and wise mutants, she has been able to restrain the transfer, but only having small effects.
When Molly touches someone else, the touch drains her of energy or 'life' as it was once put. A few seconds and she will merely be a bit dizzy. Longer than that and the dizziness increases to a migraine to weakness of muscles to loss of sight and so on leading up to her passing out. In this way her ability and body protect her from death. For when she passes out, her power essentially goes dead, though when she wakes up she feels like she's been hit by a truck. However, none of the other effects remain in place.
She rarely comes to the point of passing out, largely due to that fact that whoever is supervising her cuts off the contact before then. The teachers try to limit her contact as much as possible, afraid of irreversible side-effects that Professor Xavier had once speculated of before his disappearance. Since Molly's powers are very similar - though extremely opposite - of Rogue's ability, seeing how Rogue had "grown older" from extreme contact, it was thought that the same could happen to Molly. Her power is somewhat of a mystery - can she control how much energy she transfers among other questions - and it seems as if trial-by-error is the only way to grow in her understanding of it.
WEAKNESS:
Since Molly has little to no control of her power, most often she will pass out within a matter of minutes as all of these 'draining effects' come on rather quickly. She is often rather scattered brained when she awakes and the experience is much like that of a nightmare. Something terrifying but seemingly unreal. But despite these effects, she is still willing to allow other X-Men to use her power if necessary.
PERSONALITY
Molly is quiet and shy (though not exactly introvert) around almost everyone; perhaps it is because of her ability or maybe it's just the way she is. She isn't one to go out of her way to talk to strangers, whether it'd be giving directions or returning a flirtatious comment. She barely goes out of her way to talk to the ones that she already knows. She has a few close friends and many acquaintances. Sure, sometimes she wishes she was more social, but fears and worries conquer those wishes. With fellow mutants, she mainly worries about what others will think about her, pity or malicious intent? She doesn't want to be pity just because she can't touch others and she doesn't want anyone using her for their own gain. With strangers, well, anyone could be one of 'them' come to get her to either execute her or force her into submission which would more than like kill her anyways. So she stays away.
The friends that she does have seem as much apart of her family as blood relatives. Molly will tell them secrets and lighten up a bit. In this close circle, she doesn't shy away from having fun or go off on her own. Though she might be the quietest of the group, she doesn't fade away completely. But even among them, she sometimes hides her true feelings and thoughts. When she gets around to seeing old friends, things often tend to be awkward, whether strictly because there are no hugs and whatnot or because of where the conversation leads. Especially when it comes to romance, Molly hates hearing about how others are floating on air because they've found 'the one'.
Molly really lets go and is herself when she is off on her own, doing what she loves. Taking pictures of nature, capturing the beautiful moments it creates: a bumble bee on a flower, dew on the grass, the setting of the sun and rising of the moon. Things that many take for granted she appreciates and captures in a photo. During her short hiatus from Xavier's school, Molly took up photography as a career, living under the alias of Amelia Whitney. Moving up in reputation and skill due to her natural eye, she found it easy to provide for her needs. Though she has received several invitations to shoot for professional photography companies, she prefers to remain freelance and therefore not have to divulge so much personal information that might lead to her being found out. Now that she is living at the school again, she is able to do photography as a hobby again and not as a means to survive.
HISTORY: PRE-APOCALYPSE
Molly was born into your average family. A mom, a dad and a older brother. Oh, and there was a dog too. Her father, Jonas, was the Chief Editor of the San Antonio Times. He basically made sure that the paper was looking good and publish for the next day everyday, though he still somehow always made it home for dinner at 6:30. Her mother, Jane, was a high school teacher, teaching history to those crazy teenagers. Her brother, Drake was three and a half years older than her. The golden retriever puppy was named Mr. Darcy. This was her family. And they all seemed pretty normal, no surprises or secrets...or so she thought.
It wasn't until she was seven years old that she learned the truth about her family, her father especially. When they were married, Jane and Jonas decided not to reveal the 'family secret' until their children were seven years of age. Perhaps they should have made the age higher, but in the end it worked out. For it was then that Molly learned her father was a mutant with the ability to read an entire page of newspaper in a nanosecond. She always wondered how he sped through three-inch books in a single day. He was the smartness man she had ever known, and she now knew it was because he read. A lot. And really, really fast.
No one else in her family had any powers though and it was almost assumed that perhaps neither Molly nor her brother Drake had inherited the mutant gene. But that was just fine with everyone. Less complications. Less to hide. But there was more. It just wasn't discovered until Molly was eleven years old. Here father was leaving for work, her mother was sitting at the table reading the newspaper, her brother hungrily searching for the most sugary cereal they had. She gave him a hug and then a kiss on the cheek. She felt dizzying and began to cry from the pain in her head. Her father simply glanced at the paper and exclaimed, "how did I miss that? There are about six spelling errors, and four grammatical mistakes...oh, and they got the date wrong on page 4B."
From that experience, they learned of Molly's power...and that they couldn't touch her. Her father and brother dealt with it well, they tried to make her feel as if it wasn't a big deal. Her mother, on the other hand, took it hard. Her mother's pain over the issue caused Molly much pain, and insecurity in the long run. They became very distant from each other. They rarely spoke except for a few words before Molly went to school and around the dinner table. It was a very awkward situation. Molly felt a lot of pressure from her mother to be more...normal. She had learned to deal with her father being a mutant, why not her? Maybe because her mother could still hug her father.
It was only very shortly after that that she was visited by Scott Summers and was introduced to Xavier's School for Gifted Youngsters. As the old saying goes, "there's no place like home" and that was what Molly was looking for. Some place to be "free" with people who understood her and didn't except something more. It was quickly decided that Molly should attend the school; she was fourteen years old. Though she missed her family, the first week at Xavier's was like a vacation compared to the past three years. She made weekly phone calls the first few months - only speaking to her father and brother - which soon dwindled to every once in a while as she got more comfortable.
Unfortunately, the time that Molly was able to spend learning from Professor Xavier was short lived. He disappeared only a few months after she arrived. She felt like he had given her hope and security and suddenly she was just going to high school. But she continued on just to make sure there was nothing else anyone could do. Just before the apocalypse, Molly graduated from High School. In a desperate attempt to 'live life to the fulliest' - or perhaps escape the reputation her mutation gave her - Molly left Xavier's School and moved to Baltimore, MD, where she established herself as a photographer living under the alias of Amelia Whitney. She was hiding from her previous life and trying to live as if she was just another normal human being. Molly managed to get by working part-time as a waitress and building her photography business. During these two years she had contact with no one - not family, not friends. If anyone tried to contact her, she remained as aloof and invisible as possible.
DURING APOCALYPSE (April 2009)
When the week-long war began, Molly was already living under the alias of Amelia Whitney, age 18. The week the apocalypse escalated, Molly found herself doing a few jobs for the newspaper as a temp. She had applied to work at the paper several times, but it seemed that desperate times called for desperate people and their own few photographers weren't willing to take the risks. So Molly made many trips that week to D.C. and other areas where the tensions of the apocalypse ran high. While it was a terrifying job, it gave a chance for Molly to do some professional, journalistic photography. Still, it prevented her from entirely forgetting her mutant friends. A single, horrifying thread that kept Xavier's School in her mind.
POST-APOCALYPSE
After the apocolypse, Molly stayed on at the newspaper and was able to quit her waitressing job. Between that and her side business, she was able to pretend quite well that it had never been any other way. Two years after leaving New York, Molly found photos she had taken long ago at Xavier's School when she had first taken it up as a silly hobby. To her, it felt like a invitation to come home. So she packed her bags and left Baltimore - and Amelia Whitney - behind. She still struggles with her powers and the emotional tension of not having touched someone but a mistaken brush her and there still haunted her, but Molly is determined to overcome her inabitions. Though she still has little to no control over her power - how much energy she transers from herself to the recepiant - she is as willing as ever to test her own limits and become a resource to other X-Men during difficult situtations.
SAMPLE RP POST:
The world seemed calm in its chaos. The years of turmoil, lonliness, fear swirled around in Molly's memory, the feelings as fresh as they had been a year ago. She was surrounded by the war, the apocalypse and she had isolated herself from anything fimilar. Had that been right? Had that been what she had needed? Maybe but she was running away. Four years at Xavier's School for Gifted Youngsters and she hadn't learned a thing. She was still as far from gaining control on her graduation day as she had been when she first arrived. Though the teachers said they believed in her, she wondered if it was all empty hope. She wondered if they were all hoping for the impossible. Were they? Molly still didn't know. But she knew this: the professor never stopped pushing her to hope. Then he was gone. And there was no one left that Molly trusted to push her further. So after three more years she left.
It was stupid. She knew that. The dreary kind of sunlight that shines only after a night of thunderstorms streamed through her window. The light glimmered off of the shiny sheet protectors that covered the pages of Molly's photography portfolio. She was lying on her stomach, propped up by her elbows on her bed. The quilt that covered it was thick and stiff but smelled of home. Her mother had never meant for her to take the family heirloom, but Molly liked to pretend that it had been a gift. She leaned her head to the side, resting it in the palm of her right hand as her left turned the pages.
War. Rage. Violence. Greed. That's what she saw in the pages. Magazine articles and newspaper clippings where her photos of D.C., Baltimore and New York were featured. No, her photos weren't featured. The fear she had captured in them was the real winner. Those photos didn't seemed to fit among the family portraits, setting suns and strangers smiles that she had taken outside of her 'professional' career. If Molly was given any sort of control of time, she would erase those years from her memory. She could not recall one truly happy thing. But perhaps she would not erase the events all together. Whether she would admit it or not, Molly had grown from the experience. Grown in confidence, grown in maturity, perhaps even grown in her social skills. At the least she had learned to lie exceedingly well.
But returning to the school, that's what had really made her who she was. The moment the taxi pulled up to the gate and she laid her eyes on the rustic mansion, she could feel that small spark of hope in her chest. A spark she had thought died with Xavier. She could only hope that if the spark was still alive, maybe Xavier was too. Maybe her would come back. It was a a lie she comforted herself with, but maybe that's what hope is.
Molly closed the portfolio with a floppy-slap and rolled over to lay on her back. She closed her eyes and breathed. It was time to let go of the past. Let go of her failures. Let go of her fears. Let go of the war. Let go of Xavier. Let go of all the things that tied her down to the past. She opened her eyes and sat up. After a moment of eying the camera of her nightstand, she picked it up and walked out the door.
It was time for her future to begin.