Welcome to Diagon Preparatory Academy. Open Enrollment has just started for the new school year. Remeber, register with a first and last name. Consider applying for a canon character, since there are many to choose from with little or no history. Read over the rules and glance at the subplots for the 411, and have a good school year.

-- DPA Staff.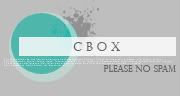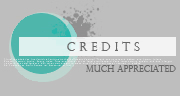 .Unwritten © to Lizzy
Sidebar © to Dana
Sidebar Graphics © to Lea!
Everything else © to the Admins of the board.

Welcome to . diagon preparatory academy. We hope you enjoy your visit.


You're currently viewing our forum as a guest. This means you are limited to certain areas of the board and there are some features you can't use. If you join our community, you'll be able to access member-only sections, and use many member-only features such as customizing your profile, sending personal messages, and voting in polls. Registration is simple, fast, and completely free.


Join our community!


If you're already a member please log in to your account to access all of our features:



Open Topic (new replies)
Open Topic (no new replies)
Hot Topic (new replies)
Hot Topic (no new replies)

Poll (new votes)

Poll (no new votes)
Locked Topic

Moved Topic