REWIND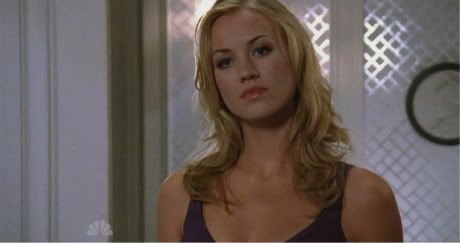 yvonne strahovski as odette karolina machotkov
behind the s c e n e s
THE CREATOR
alias;
age;
other characters;
tellulu davis, cooper grahvely, soleil kinomoto, natasha careden, christian wood, charlie buchanan, jocelyn spencer, gabriel zabini
other;
i need to stop making so many charries. and i blame elle for this one.
the r o l e
THEBASICS
full name;
Odette Karolina Matchotkov
canon or original
nick names;
She has no interest in the use of nicknames. However, when undercover in the Order, she goes by the name of Lyla Bennett.
age;
birthdate;
group;
Death Eater and double agent in the Order of the Phoenix
blood;
sexuality;
MYSTERIOUS, SENSUAL, INCONSISTENT
physical features;
Much like her personality, Odette has the ability to transfer her appearance into two forms, a skill she uses quite frequently in her day to day like. She has the option of looking sinister, disturbing her features into that of apprehension and malice. Grins turn fierce, eyes switch to a darker tone, her body more defensive. At the same time, she has the distinct practice of changing her more terrifying presence into that of lighter proportions; the change only takes a matter of seconds. Her face becomes brighter, with sickly smiles and cheerful eyes, the angelic poison lacing any hidden trace of a disastrous inside. Her manipulative appearance goes much farther than a learning skill; the ability simply comes naturally.

Her hair has a golden tone, delicate and almost fragile. Under shade, it takes a darker tone, somewhat comparable to that of sweet caramel; however, under a more deeper sunlight, it increases in luminosity, shining with golden streaks of light wheat. She generally likes to keep her hair shorter than most, maintaining it just above her chest. When she was younger, she kept the style at a much longer design, but as maturity kicked in, her fondness towards long hair became severed. It became too messy, too difficult to keep clean, and too time consuming to fix up. Since then, she became partial to a shorter style, which allowed her the relief of stressful haircare. In addition to lank, Odette maintains sharp layers that gives a stylish overall look, putting her slightly apart from a bland simple cut. She has some bangs, swept carefully to the side to not covering most of her face. Naturally, her hair is straight, sometimes a bit wavy if mishandled. Odette tends to keep it in an updo when she opts for her sweeter personality; otherwise, she prefers to keep her hair down.

It is said that the eyes are the feature that is usually what a person notices first, the statement is the same for Odette. Her Czech background has given her a more exotic shape to her eyes, carefully molding them in an angular almond shape. Her eyelids are thin with a heavier set of lashes, fanning her face with golden blond streaks. Her eyelashes are particularly longer than the average, which seems to be genetic since both her mother and father have long eyelashes as well. They are a slight shade darker than her hair, as well as her eyebrows. Instead of the contrast being illuminating, it has a deeper affect when she switches from identity to identity. The color is a light blue, and for Odette, it is the determination of her emotions. When the time comes for manipulation, they give off a gentle shade, seabreez-y and relaxed. Almost gray, they provide a sweeter sense of warmth and sympathy. However, when her true self, her eyes turn cold, the color of dark ice. They become expressionless, almost indescribably blatant and bitter. The eyes do tell a tale of emotions.

Her nose is longer than the generally consensus, falling in the middle of her face in a perfectly straight line. It is not as desirably narrow, and the tip is more compacted, making it a strong accent on her face. Her ears a small, closely glued to her face. Her bottom lobe is not free, attaching itself to the side of her hairline. Her face forms a more squarish shape, curving sharply at the angle of her jaw. Her cheeks still maintain a bit of baby fat, though not enough to entitle her as a chipmunk (hehehehe). Her bottom lip is plumper than the top, the latter forming a slightly thinner line under her nose. However, together they are bigger than average, coloring it with a naturally rosy pink tint.

Another commanding feature is her height. Odette is particularly tall, standing at exactly six feet. Her tall stature, easy composure, and delicate balance even makes her taller than she already is, rising higher than many average people. This tends to get her more looks, especially in the United Kingdom with her exotic features and standout height. Her family, fully Czech, are both tall, a distinguishing feature that runs along the family. She is slim as well, thanks to her habitual workouts. Odette has a sense of OCD, one characteristic in which she must always keep in shape. Whether it be running, swimming, or even fighting (on those certain occasions), she generally likes to keep her body healthy and perfect. She has been skinny most of her life, even as a growing child.

As for clothing, Odette keeps it simple. She prefers solid colors over fantastic designs, enjoying the simplicity. Most of her clothes tend to stay at one particular color, not one to really do daring things with her outfits. The only pattern she is somewhat partial to is floral, which she wears on occasion (a.k.a. Lyla). When she is this sweeter version of herself, she tends to wear dresses and skirts, highlighting her gentle and approachable side. Cardigans, flowy tanktops, and light material are her general wardrobe. However, when the act is dropped and she is her real self, Odette tends to have a more sadistic and straightforward style of fashion. She opts for clothes that are mostly black, or any other darker shade like navy, maroon, emerald, etc. Black pants, black boots, black jacket, and she is good to go. She never chooses anything elaborate, mostly to not be noticed or randomly pointed out from the crowd. Because while Odette maintains two personalities, it's vital she keeps them very seperate, especially in apperance.
it's all about the stuff on the
i n s i d e
PERSONALITY
MANIPULATIVE, DISTANT, VICIOUS
likes;
control
cocaine
animals
the moon
guns
fear
lakes
omelets
silence
outdoors
reading
music boxes
conditioner
strength
cleaning
fire
adrenaline
destruction
eyes
lingerie
cherry pie
pain
Czechoslovakia
dark magic
smoke
high heels
papayas
sex
cooking
syrup
curtains
surprises
soft hands
pillows
satin
dislikes;
meat
insects
sweat
innocence
vanity
trust
family
Hogwarts
muggles
babies
Spain
love
oranges
weakness
hope
ice
grease
dancing
plaid
British accents
friendship
conversation
commitment
sympathy
obesity
bruises
alcohol
dirt
chivalry
bright light
complainers
dependence
stars
jewelry
sneakers
swords
compassion
guilt
strengths;
manipulation
cleanliness (neat freak)
composure
efficiency
aim
weaknesses;
sympathy
cooking
lack of compassion
animals
habits;
giving blank, emotionless stares
cleaning whatever is in sight
storing guns/knives/etc. in random parts of her attire
moving her lips when reading
rolling her eyes when no one is looking
secrets;
She is a double agent for the Death Eaters. Odette works undercover in the Order of the Phoenix as Lyla Bennett.
Her brother Aleksander has tried to kill her multiple times.
She killed her first dog, Rostislav, just to see if it would die like a human does.
She is incapable of trusting anyone, death eater or not.
patronus;
boggart;
Her whole body being swarmed with dirt, sweat, and insects.
amortentia;
amber, jasmine, basil, coconut, firewood
overall personality;
To put it simply, Odette is not a nice girl. She has no shining recommendations or any qualifications of making her Miss Congeniality. She is cold, unfeeling towards even the most sympathetic cases of the world. She finds no thoughtfulness in any situation, feeling almost pleased at the most sinister moments of life. Tears are a weakness to her, completely and utterly weak. She views the other stress and hardships in life as others as practically enjoyable, satisfactory even. The more pain in the world, the more pleased she grows. Odette almost strives off of others misery, their hurt and destruction her energy. She feeds off this depression, almost depending on it as some sort of live source. Killing or destroying do not effect her conscience; after all she has done, it would be quite inevitable that she would been far gone by now. However, her heartless persona represses her from being so apologetic and caring over the misfortunes in life; her thoughts surround only herself, her wellbeing and satisfaction. All others do not even cross her mind, and if anything, she'll make the torture worst just to be entertained.

Being who she is, Odette has never had a problem of faking others out. She is extremely manipulative, almost to a point of disbelief. She embodies strikingly different characters so easily, it sometimes makes it hard to believe who she really is. Always prepared with a plan up her sleeve, Odette is never struggling with unnecessary doubt. An idea remains considerably present in her mind, no matter what. She always has a plan to get her out of a situation or a plan to get into one. Her versatility also allows her to dupe others quite easily, her angelic poison almost too difficult to sort out. Odette is no fool; she has a brain, and she certainly knows how to use it. She takes all her strengths into account and uses them to her current advantage. God did not grant women with such a body to let it go to waste. Her manipulation skills can be purely psychology; even as a child, Odette had always been able to con her way out of things. She has the ability to twist minds, convert thoughts, and refrain any doubtful ideas. A girl like her finds no trouble at all in getting herself a free drink from the bar.

Odette is also extremely anti-social. One various obvious factor could be from her horrible personality; she is certainly not the friendly type, and even those who, for some reason, pursue the chance to approach her will only fall under her little game of a trap. She manipulates and conforms them, her methodical ways disturbing and intact. Despite this obvious reason as to way she lacks so many friends, the other reason is fairly even more obvious: she doesn't want any. To be real blunt, Odette finds a large distaste in the human population – she hates people. She finds the majority disgusting, pathetic, and sickly beings that are prone to such emotions that should not be cared for in such high standards. Things like love, hope, friendship... even the mention gets her a little sick in the mouth. They are all a sign of weakness, a vulnerability that she could never allow herself to engage in. For these reasons, Odette maintains a very strong distance away from society. She willingly keeps to herself, unable to interact with such idiotic people. She stays very isolated from much of the world, even from her fellow death eaters. However, there is also a very strong possibility that the closer she becomes with those from the outside world, the possibly more insane she gets.

If you haven't guessed already, Odette is a terrifyingly insane woman.

She has a variety of quirks that also add to her psycho personality. She has a case of OCD, a severity that cannot be refrained when she transfers appearances. Both as Lyla and Odette, she always needs everything clean. She wipes windows, dusts cabinets, and shines the furniture, all completely willing on her end. If things are not neat and tidy, she has impromptu freak outs, some that involve unintentional twitching and shaky hands. Everything must always be clean, all the time, no matter where she goes. She hates walking down dirty streets or seeing people in a severe need of a shower. It is one of her crazy pet peeves and something she cannot stop to fix. Another quirk is her constant protection of weaponry on her body. Odette often keeps devices on her, hidden in secret compartments of her clothes. Knives strapped inside the boot of her ankle, a muggle pistol stuffed into the back of her pants, and poison dipped hair accessories scatters around her head. Her need for these weapons are almost psychotic; she needs them wherever she goes, and she cannot leave her house without having at least something strapped on to her besides a wand. These little notions help add to the relaistic fact that, yes, indeed, Odette Matchotov is completely and literally insane.

She does not have many good qualities, none them seem very admirable. However, she stays true to her beliefs and does not subside just because someone tells her to. She stands by her ideals, and when someone doubts her, a simple and strong retort remains as her response. She is not too elaborate with speech, usually replying with sharp 'yes' or 'no's. She is not a fan of decoration in any sense, whether it be objective or emotional. Just emotions in general leave a bad taste in her mouth; but like any person, Odette has her weaknesses, no matter how hard she tries to defend it. She is vulnerable to the core, her spastic personality consistently bordering her on the line of severe insanity. At any moment she could burst, her somewhat bipolar life causing too much damage to already the mess of a person she is. If someone were to just prod or poke her a little to far, all hell could be broken loose, and if you already thought Odette was incredibly crazy, what would she do when driven over the edge?
nothing is thicker than
b l o o d
THESTORY
birthplace;
current hometown;
financial status
Oh, Christ. Very Wealthy.
occupation;
Death Eater/Double agent in Order of the Phoenix as "Lyla Bennet." Also works as a waitress in a cafe in Hogsmeade as a cover job.
schooling;
parents;
Miklos Matchotov, father.
Ivana Kroes Matchotov, mother.
siblings;
Aleksander Matchotov, 19 years old.
Valentyn Iliescu, 22 years old, half-brother.
spouse;
children;
other family;
history;
Miklos Matchotov had always been envied all his life. He was fantastically rich, the Matchotovs being a family of old and consistent wealth in Czechoslovakia. He was a handsome man, a real looker when it came to ringing in whatever cute girl walked into the fancy bar. He had charismatic aroma about him, a melting smile and easier words that gave him an orbital draw to his presence. His intelligence was fair, his job as a ministry man secure, and his endless bounties of conquests and entertainment never at lost. It was easy to say that yes, Miklos had it all, and he was not set on giving one damn of it away without a price.

Ivana Kroes was almost the same in type, just in a female version. She too had grown up in the eyes of luxury, bathing in the newer and more elaborate new money of the Kroes family. She was the eldest girl, raised in the embracing and beautiful charm of a young lady. She was gorgeous as lovely women go, her roots also deep in Czechoslovakian ideals. Many men, those of an upper class of course, found her enticing, and her presence completely difficult to ignore. She had manners, grace, and a poised elegance that made her an extremely eligible and acceptable bachelorette, and in the times of rich wizards in a Czechoslovakian community, this made Ivana extremely valuable, just as valuable as Miklos was.

So what a great idea, their parents thought, if they combined the two in a marriage, one that would long live and provide for their future bloodlines. When the idea came to them, so incredibly sorted out and agreed upon, the marriage was marked almost instantly. They had proceeded with the venue, the flowers, the cake, etc... even before they told the future bride and groom. The announcement of the mandatory arrival came later, and when it did, Miklos and Ivana were forced to marry. Whether the other appreciated their future spouse or not was never clear since they never had a chance to speak of it out loud. So, under the power of arranged marriage and the traditional culture of Czechoslovakia, the two became one in a marriage that was both entirely rushed and based purely on monetary wealth. That and another little factor: the two wizard families had an extraordinarily strict belief in dark magic and its rightful powers.

Miklos and Ivana, both graduates of Durmstrang, were both strongly raised in the ideals of dark magic. Growing up, they were trained, learning deeper with the theories and ideas of this more sinister power, yearning to become obedient followers. Yes, both Miklos and Ivana were very charming, beautiful people, but they, like many generations before them, were tragically sadistic and painful people, yearning to hurt others in a way that would heal themselves. The alliance between the two marked a strong taste for the dark arts, their reputation and status skyrocketing in the darker Wizarding community.

Whether they loved each other or not was neither here nor there; they knew their true task was to serve the dark arts, as well as produce children who would do the same. It what was asked of them straight from birthright, and it was what they would ultimately do. They had no opinions or different voices when it came to this topic; they simply were following orders, loyal and confident in their way of life. What was not to love, really? They were rich, good looking, and powerful. That was all that anyone could really ask for in life.

Odette Karolina Matchotov was born on on October 29th, 1956 in Liberec, Czechoslovakia. She was six pounds, four ounces, and a relatively healthy girl, physically speaking. She had pretty blue eyes, little blond hair, and soft fair skin. She had a small laugh when you tickled her, and she loved mashed bananas more than anything.

How little things remain innocent.

Miklos and Ivana reviewed the task at hand – raised children in the art of the dark form. They were strict, almost cruelly and unjust in the way they brought up Odette. She was isolated from the fragrance of a beautiful luxury and normal family of privilege; from the start she was introduced to the coldness of life and the bitter lack of empathy her parents had to offer. They trained her right from the very start; as soon as she learned how to walk, they turned her how to run. As she soon as she knew how to hold a wand, they taught her spells and incantations. Odette was brought up with topics of stability, efficiency, and control: how to spot a weakness and how to destroy it. What was the best defensive spell? Where is the best place to aim for a target? Why are muggles pathetically disgusting? Where do our loyalties lie? Odette had these answers memorized by age four. She no longer giggled when you tickled her or enjoyed a food as much as she did with mushed bananas. She was callous and distant, just like her childhood, just like she was raised. Above everything, Odette never questioned this because all she knew was that her lifestyle was normal.

She became vicious. Her style of thinking had switched, transferring into one that was much more dangerous than any child should have. The psychology of her being had been torn and painfully sewed back together, rips and tears and staples retying the already way too severed lines. If ever she stayed on the playground, it was long before she pushed the kid of the swing, sending the poor child into the air with a bruised cranium. At age eight, the peak of a child's curiosity, Odette put her idyllic mind to the test. It was one morning, the sun bright and air sweet. She was in the backyard, alone and emotionless. Then came their family dog, Rostislav, trotting along merrily through the open grass. Odette stared at it with some patience, her head tilting and examining the grown cocker spaniel. She took in every detail – the coat, the color, the panting noise. After much logically debate, Odette walked silently into the kitchen and headed straight towards the utensil drawer. There, she yanked a steak knife from inside, dragging it along her side as her eight year old self marched back into the backyard. Upon seeing its owner, Rostislav sat, tail wagging and tongue out. Odette stared it, one more look of pure child curiosity. But as she lifted her arm, a dark cloud hang over, and Odette was no longer a inquisitive little girl as she stabbed the dog on the side – six times. She only wanted to see if it would suffer as much as a human would.

Her way of thinking had become deformed. Pain was beauty. Destruction was triumph. Disaster was peace. She had no control in growing up the way she did, but Odette seemed to hardly complain.

When she was two, a new member of the Matchotov family came into the world by the name of Aleksander. A young boy, brilliant in looks and wonder. Miklos and Ivana had raised Aleksander in the same format they had raised Odette, brutal and dark. However, there was a difference with this newcomer, one that was both frightening and powerful. Aleksander had been born with a personality disorder: a severe case of cyclothymia, a dreaded combination of being depressed, delusional, and bipolar. Despite this being a critical setback and a much needed cry for help, the Matchotovs saw this in another light, one of a perspective of a dark art servant. With Aleksander's condition, he was much more ruthless, more malicious than one could possibly be. His mind was twisted from the start, and the more his parents pursued the dark arts on him, the more of a maniac he became.

It had come upon one evening when Odette was six, Aleksander was four. She had been sitting, quiet and tranquil, her brother across the room. No one quite knows what exactly happened, but in an instant, something snapped inside Aleksander as he rushed towards his sister in one fiery range. Ivana had run into the room from the loud noise, only to see Aleksander pushing her against the wall, her brain colliding heavily against the hard cement. He clawed at his sister, blemishing her fair skin and biting her arms until she bled. Miklos had found this behaviour condoning, obviously, but not so much if she just focused his target elsewhere. He went on, mainly unpunished.

A similar accident had happened again. This time, Odette was 11, almost 12, and Aleksander was nine. She had been reading a book in her room, isolated from the rest of the house. Aleksander had been at the bottom floor of their house, but there was no control when he rushed into his sister's room, his hands deeply entangled around her throat. It took awhile for Miklos to hear his daughter's struggle, but he had released her in time to save her life. This deed, too, went unpunished, but their parents were now more cautious in focusing Aleksander's mentality elsewhere. All the while, Odette had been the victim of her brother's disorder, yet she replied in blank emotion. Why?

Because like everything, she thought it was normal.

Around the time Odette was almost ready to go to Durmstrang, an odd occurrence happened. A boy had come to live with them, one that was not too far her age. He was intense looking, just like Odette's father, but a bit more ghostly and dark. She offered no obvious curiosity as her father announced that this was their older brother Valentyn, and he had to live with their grandparents because he had been sick. However, since he was know better and eligible to go to Durmstrang, he would be living back home with them. It would only be latter in life that Odette would learn that this boy, Valentyn Iliescu was an illegitimate child of her father's – one that was disgustingly half-blood.

Odette neither accepted nor denied his presence. He hardly cared for him, as long as he didn't get in the way of her studies or determination. He seemed to be reciprocating the similar feelings, uninterested and a bit disturbed by the Matchotov family. On occasion, she would stare at him, blankly and motionlessly, just to watch him squirm under the light of her uncomfortable look. Little moments such as these gave her pleasure – a pleasure she enjoyed pursuing frequently.

Time came for graduation, and the arrival of a very curious group: the Death Eaters. A man named Lord Voldemort was leading these dark wizards on a pact to destroy all muggles and those wizards with dirt in their blood. Without question, Odette had joined almost immediately after her schooling came to an end. While her parents had proved her passionate about the dark arts, Odette herself had seemed to prove expressionless about the said decision. She carried on the tasks at hand, killed who she needed to kill, and finished off without a mess. Quickly enough, the blankness of her emotions had somehow pleased the Dark Lord, finding her of separate use for the Death Eaters: he wanted her to be an undercover spy in what was known as the growing resistance against him that Dumbledore of Hogwarts had created. Odette accepted it, a lack of enthusiasm or hatred present. She enrolled in this "Order of the Phoenix" as a woman named Lyla Bennett, a muggleborn girl whose parents had been killed by the Death Eaters. The manipulative part was easy, but sustaining it and switching back to her old character proved to be more difficult, her sanity already unknowingly bordering on edge. She lived in her own apartment in London where she commuted both ways, posing a sweet and naive mudblood while transferring the information back to the Death Eaters. It was a dangerous job, one that could drive anyone completely and literally insane, but who's to say Odette wasn't already?
pet;
She used to have a pet dog, a Cocker Spaniel, named Rostislav, but due to an unfortunate incident and a seriously disturbed and intrigued child, Odette accidently killed him when she was eight. The incident was simply based on curiosity - would die like humans, if you stuck a knife in it? Apparently, they do. Since then, Odette has never had any animals of her own, but her strange fondness towards them have grown stronger over the years.
other;
PSYCHO CRAZY BITCH, OHSHIT.
role play sample;
---