Title: Brave Police J-Decker: Deckerd
AutobotDen - April 19, 2012 09:39 AM (GMT)
This costume has been in the works since BotCon of last year.... at one point, before I realized that duct tape does NOT like cold weather, I was about 75% finished with construction. Having started over, I'm now about 50% done, though only because most of the costume was salvageable from the epic fail. There will be foam padding inside the cardboard pieces, and some of the parts of the pieces will be foam as well. I'll be working on an album of progress pictures (and the fail bits) over the weekend, and posting them here. I also have a
blog
about the build.
To be finished by:
Unknown. Put on hiatus for now, but likely will be Anime Nebraskon 2013
Current Price List and Materials List:
Half-face mask to replace the paper mache one I had made but couldn't breath in while wearing: $1.99
Makeup for the lower half of my face: 2.99Posterboard: $1.00-ish.
Cardboard for most of the costume: Free (Yay for fridge boxes and postal boxes)
Foam:
free!
$25 so far
Fabric to cover everything: $50 -ish so far.
Black "Opera Length" gloves: $1.99
Undersuit: $31
LEDs: Unknown
Toy Cap Gun to be modded to be Convention Safe: $1.75
Worklog
Lower Legs
Forearms
Upper Torso
Lower Torso
Head
Other
MiraiBaby - April 19, 2012 03:50 PM (GMT)
Very nice. :)

Be sure to update this Work Log with images as well, though, as all-text logs are rather unbearable.
AutobotDen - April 19, 2012 10:22 PM (GMT)
That's this weekend's project.... starting on Friday, while I'm donating Plasma (if I can find a wifi connection. If not, I'll be getting more reference shots for costumes). I have a lot of pictures on FB. Just need to get 'em all transferred to photobucket.
AutobotDen - April 21, 2012 03:43 AM (GMT)
Lower Legs
Bear in mind, these were taken before I realized I'd need to remake them so they'd actually fit, but I did learn a lot about what to do and what not to do with them, so it wasn't entirely a failure, and I did get a bit of practice with pattern building.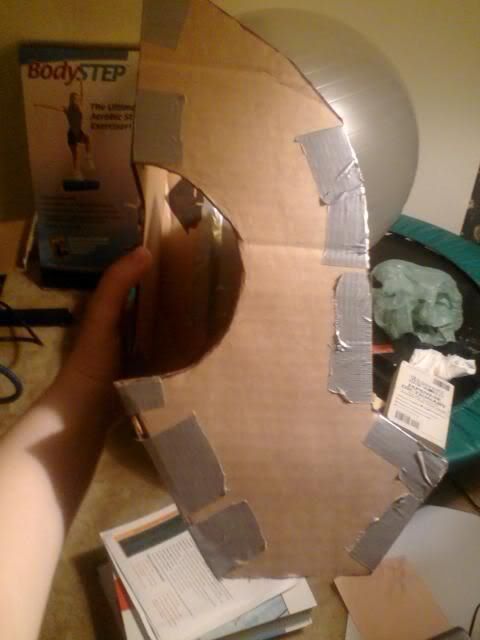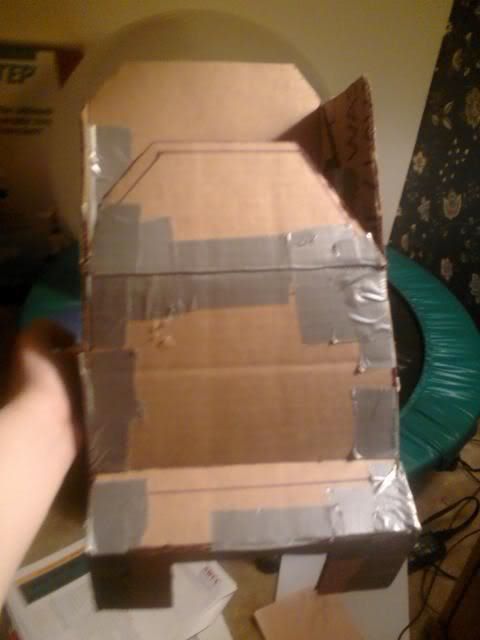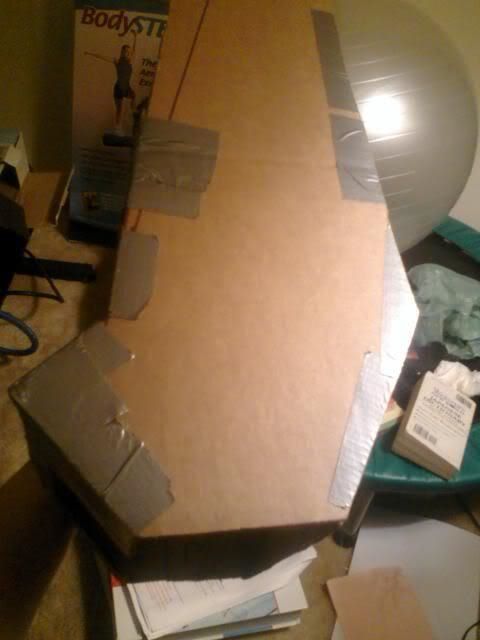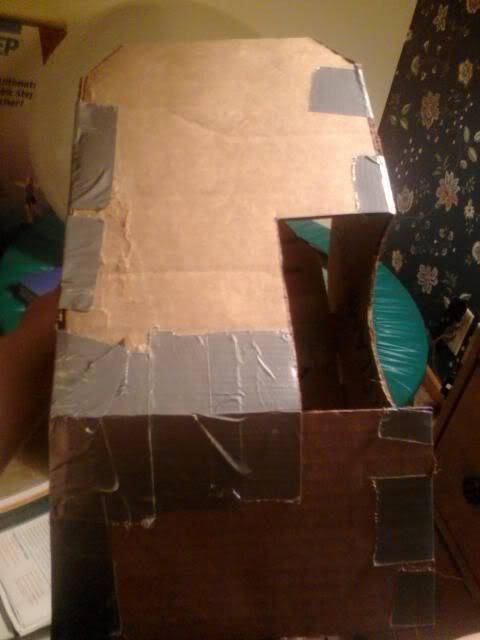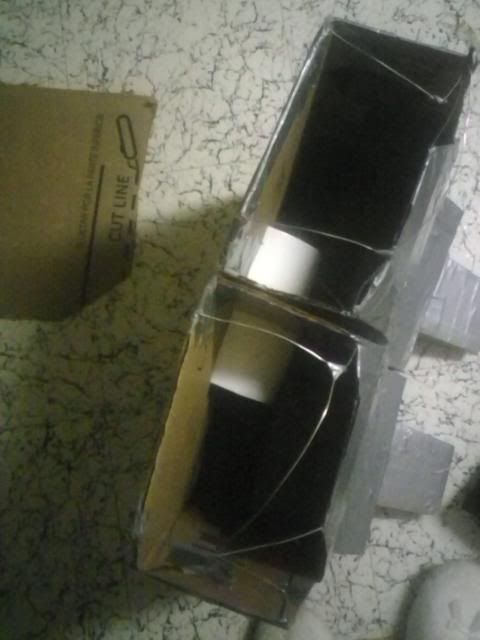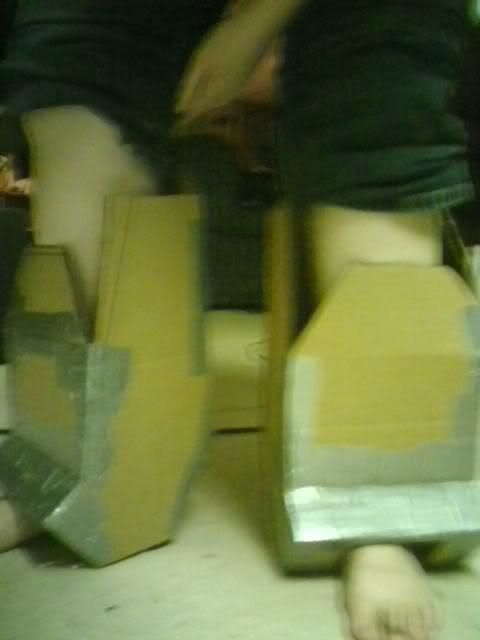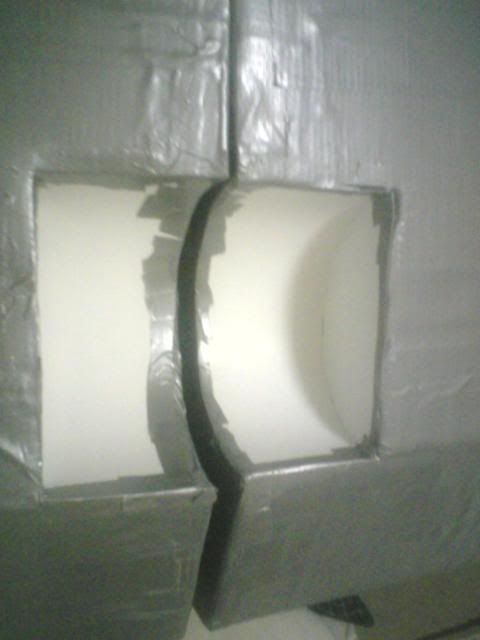 After a period of inactivity and reconfiguring....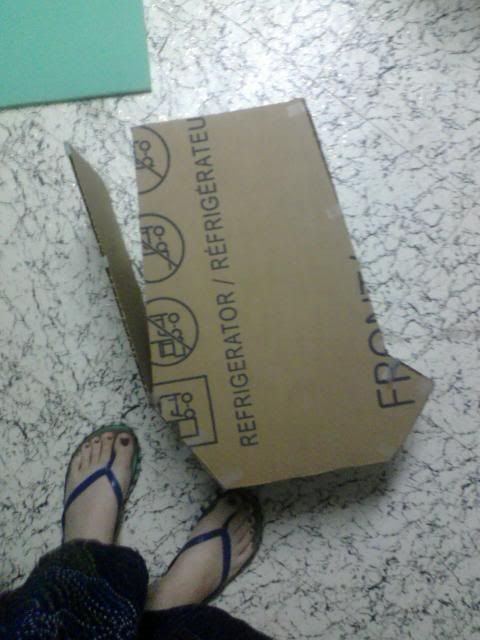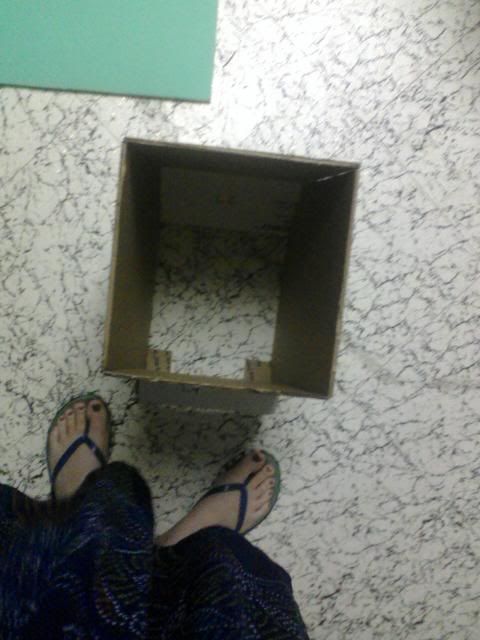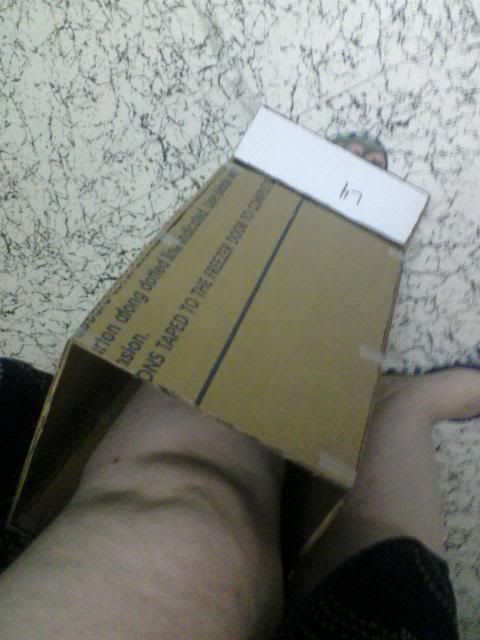 (With this one, my foot's actually all the way back at the back of the leg piece. Methinks I need to trim the width down a bit....)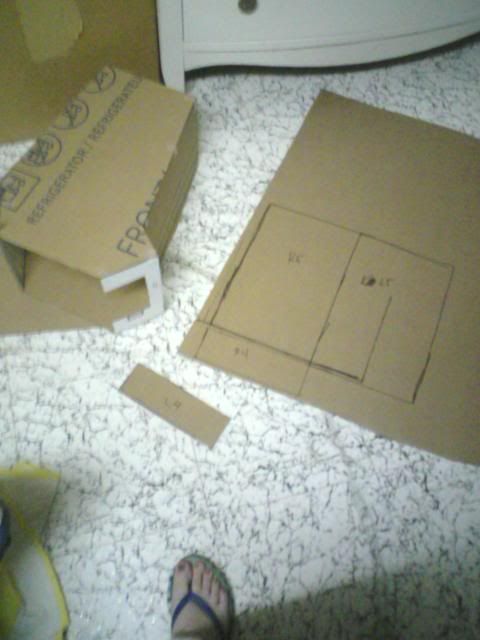 A bit more work on fitting things.... Going to get foam to seal the top opening...
AutobotDen - April 21, 2012 03:47 AM (GMT)
Forearms
These didn't survive a cold snap, sadly.... Though I did at least get a better idea on how to make them the next time, and I did save the pieces.
And my progress now: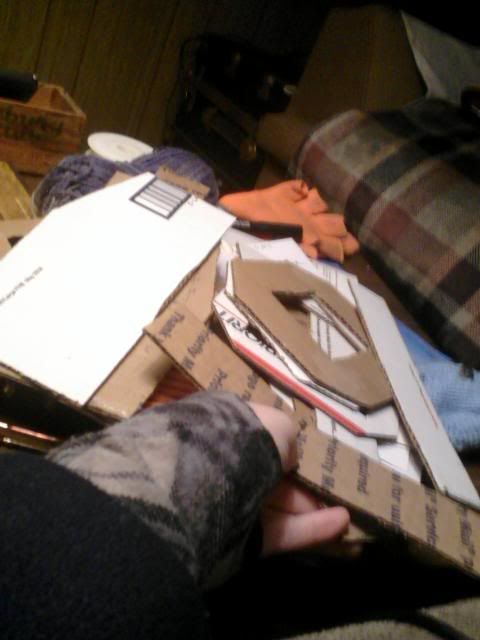 AutobotDen - April 21, 2012 04:25 AM (GMT)
Upper Torso
This will be where most of my fabric goes....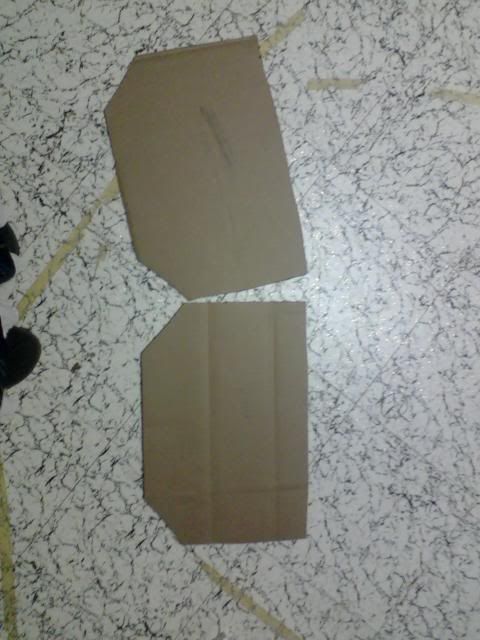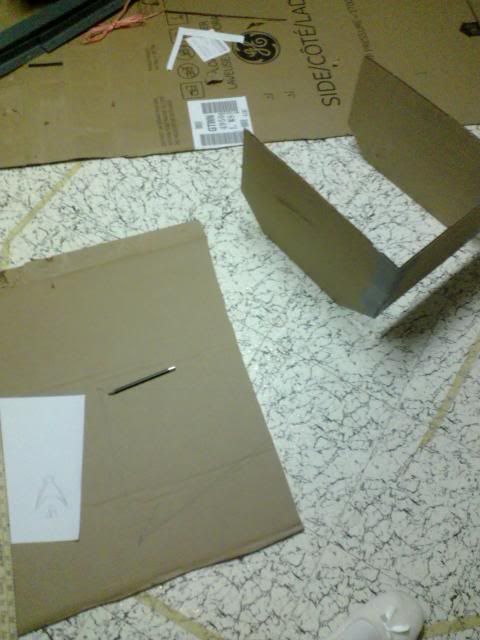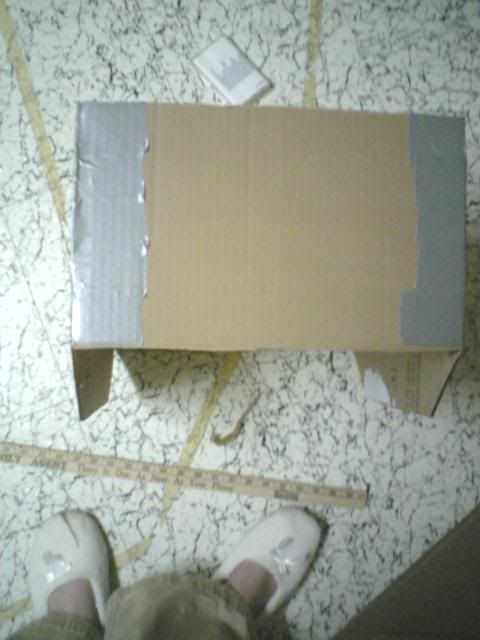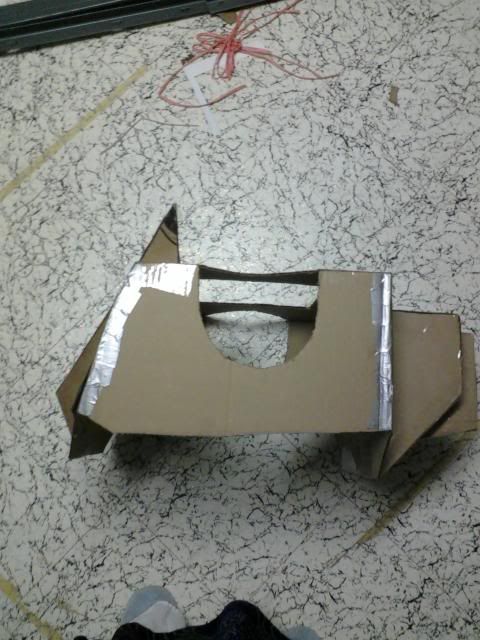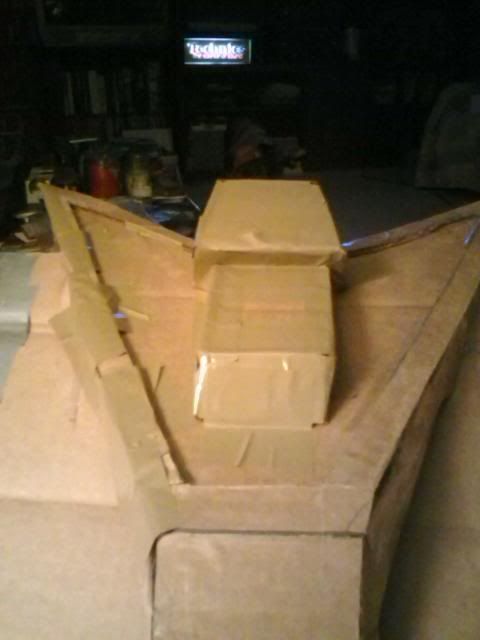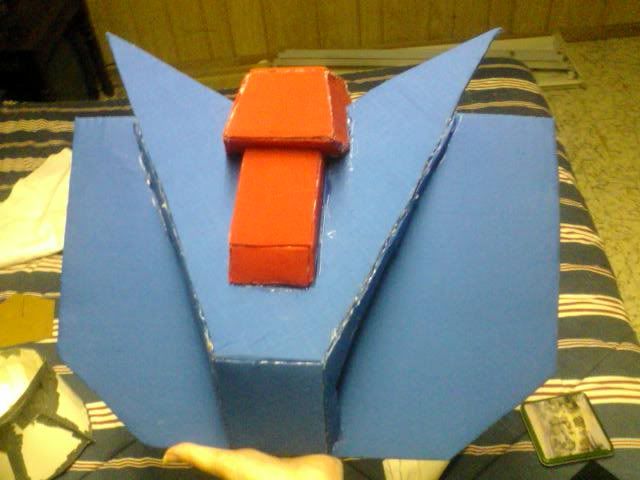 Laserbot - April 21, 2012 04:30 AM (GMT)
Nice those forms are looking realy show acurate great job!! :D
AutobotDen - April 21, 2012 04:42 AM (GMT)
Thanks.... They'll look better once I get everything covered....
The upper and lower torso will be joined by colored duct tape, since when I first did the build, I had them connected by cardboard. Not only did it look bad, it severely limited my mobility.
Lower Torso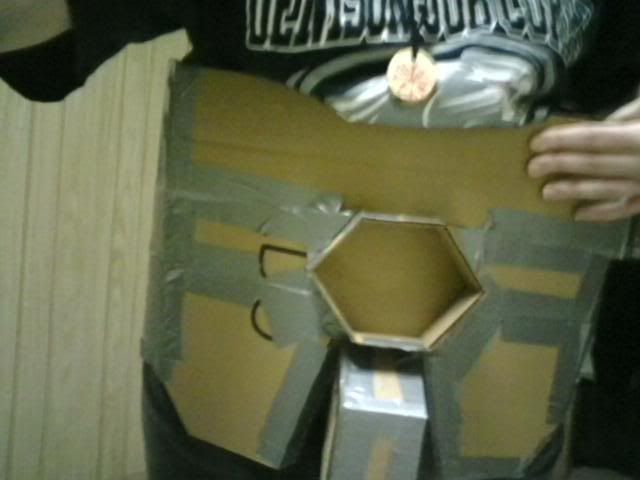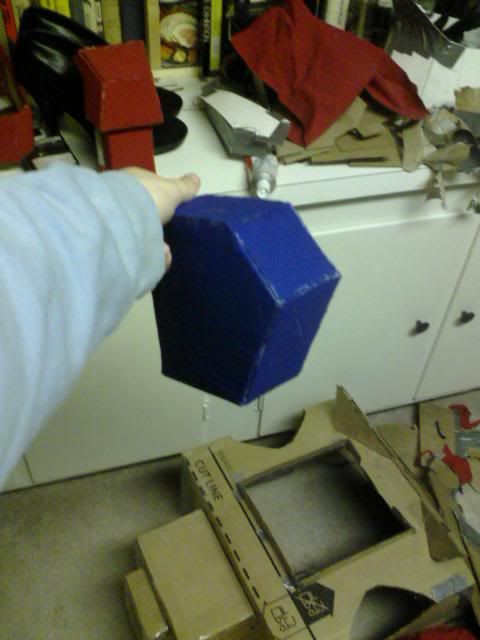 AutobotDen - April 21, 2012 04:50 AM (GMT)
Head
Hoo, boy. This area has gone through a couple changes as I've built it.... The mask has been set aside for a different costume, since it's too heavy for this, and I couldn't breathe while wearing it, so I bought a half-mask online, and will be altering the eyeholes slightly. I also have to increase the size of the lightbars on the sides of the helmet, so they're more in scale with the rest of it.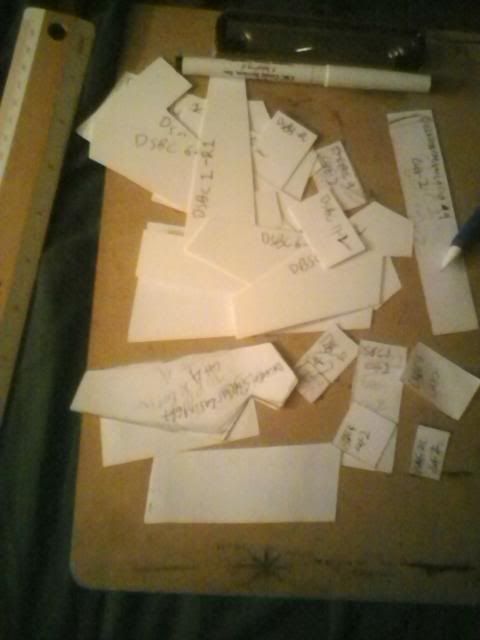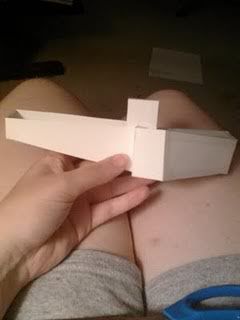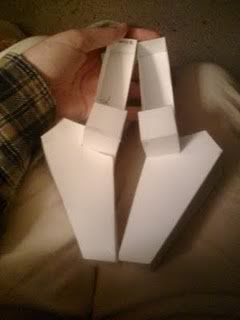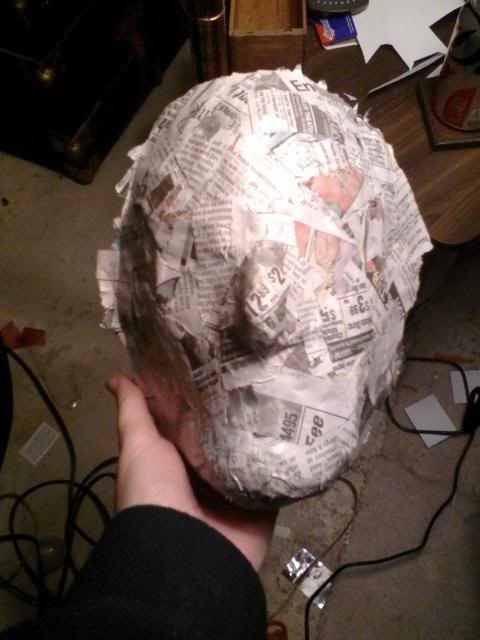 Firebird67 - April 21, 2012 04:57 AM (GMT)
Of course I like this one. ;)
AutobotDen - April 27, 2012 03:08 AM (GMT)
*sigh* Well, thanks to something I posted somewhere, my photobucket is over its bandwith till may 14..... I'll still be uploading stuff, and posting it, so after the 14th, pics will show up.
AutobotDen - May 22, 2012 11:09 PM (GMT)
Undersuit test run has proven one thing to me. I will need help with it, since I can't reach to zip it up all the way without catching my hair in the zipper.... but at least I know the sleeves will go over where the gloves stop, and that I can pin them with safety pins to be doubly sure they'll stay put.... Isn't a big deal 'cause that part will be covered by some of the armor...

No pics this time, since I'm pretty sure nobody wants to be traumatized by the sight of me in lycra-spandex.... >.>;;
AutobotDen - June 1, 2012 09:27 AM (GMT)
Got the inner and outer panels of the lower legs adjusted, moving on to the rest of the panels... and decided that it might just be easier to make the sides of the legs go all the way up to the knees, instead of trying to do the fancy angles. Later today (as it's almost 4:30 AM here), I'll be heading up to Omaha to do a bit of materials shopping, both for this costume, and for another costume in progress. But for now, I sleeps, and will share pictures when I'm more awake.
AutobotDen - June 5, 2012 11:14 PM (GMT)
New pictures up.... Did a test assembly of the left leg, since the right leg's identical, and I've come to realize I was over generous with the resize... so now I need to trim stuff down carefully.
AutobotDen - June 16, 2012 01:15 AM (GMT)
Other
This is for props and the like.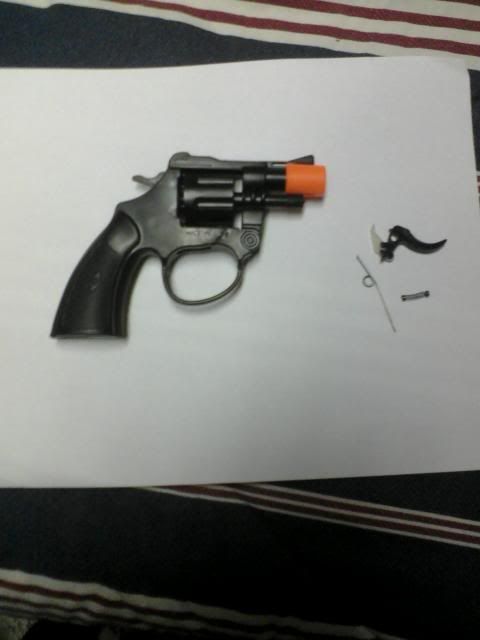 The gun, modified. It will never fire again, which works fine for conventions, since I'm actually not fond of guns and have no use for a cap gun. I still have to paint part of the orange tip, and add the badge, but for the most part, this piece is done.
Candlehat - June 21, 2012 06:46 PM (GMT)
Wow, this is looking just amazing. *u* Great job already!
AutobotDen - October 2, 2012 07:11 AM (GMT)
Hey, mods? This costume's going on a hiatus for awhile, so if it could be moved to storage, that'd be appreciated.